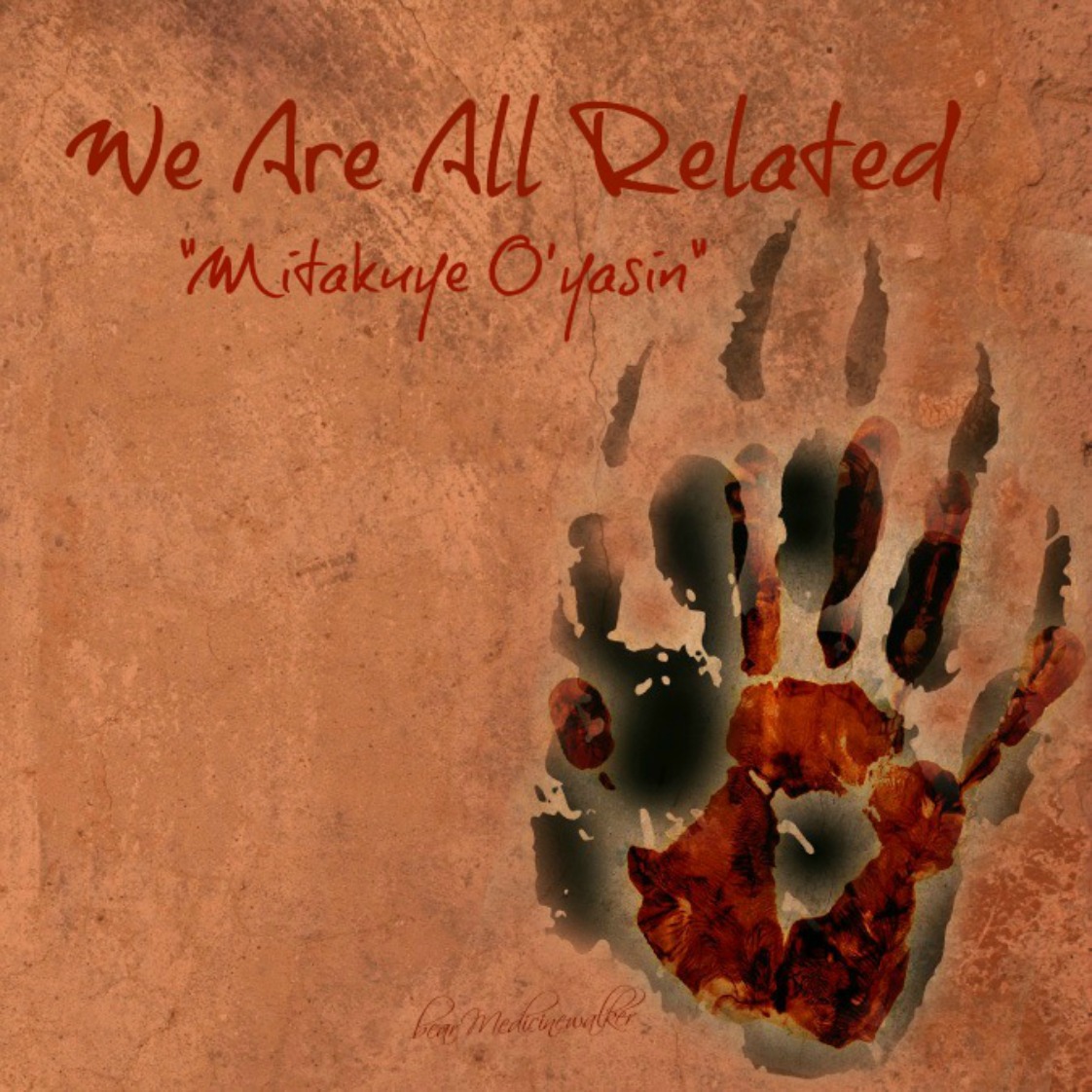 These cards were and still are a work in progress. The first set that was released in November of 2014 was completely sold out in two weeks. I have continued work with them and the relationship that "Spirit and the Ancestors" have continued to guide me towards. With that said the deck has evolved and grown. I have also added a sub deck and a few cards in the main deck have been switched out and/or added. It is all for people to be able to understand the relationships we have to All things Sacred as we walk the Human.
Everything in and around our Sacred Hoops interacts with us…teaching us lessons…showing us ways to adapt and push through life's obstacles. This is why I created this deck…to remind us that life teaches us constantly, that everything has purpose and meaning…even when we at times forget. So it is to remind us that indeed…. Mitakuye O`yasin – We Are All Related! 
I hope that you can both enjoy and learn from them as I have… Many Blessings to you all!
"I am Dedicated to Educating and sharing the lessons, teachings and culture I have been taught by my Elders and journey with the World. It is not enough merely to teach the ways of our Elders. We must honor those traditions by sharing and educating the World. Inspiring others …Inspiring our Youth. Through the Music… the Arts…the stories…"
"Join Me as I continue the Sacred Hoop Project into this Year 2016…the year of Truths!"
Mitakuye O'yasin
~bear Medicinewalker
"Join Me as I continue the Sacred Hoop Project into this Year 2016…the year of Truths!"