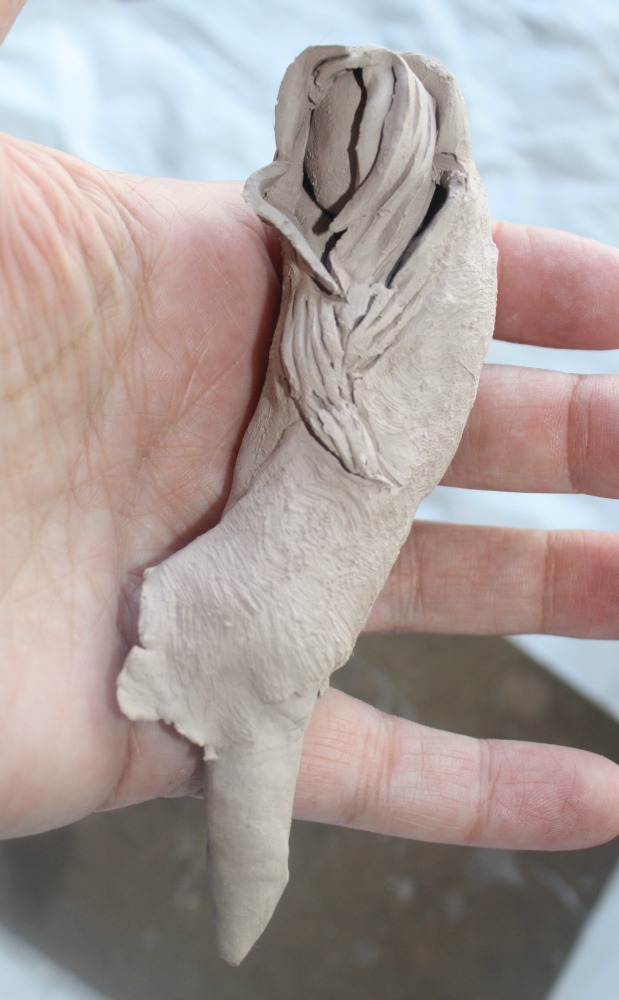 I have been asked the story of the Spiritwalkers so I thought I would take some time to share with you all.
As an Artist and a Spiritual Reader when I work in any medium artistically, I allow spirit to work through me. I let the work or piece tell its own story. With wood, it leads me to pull the story from it, one that is buried deep within the grain. With clay it comes out as Spiritwalkers, spirit manifesting itself and bringing energy to each sculpture that is formed. I can try to create something I want, but that stops two seconds into the work, for Spirit says uh uh…
When I am done it whispers a name, and is very specific. Once a person finds it or is called to the individual piece, it then offers a blessings as it makes that connection with the person it is going to. No two are ever the same, they tell me what is needed to be added, perhaps a crystal or sweetgrass. some cedar or leather. I never know until it is completed. I then fire them and they are ready to share the knowledge they brought through with the ones they call to.
The energies can be felt from them are very different from each other, and for the most part they are extremely bossy with me to complete them. I know to some this may sound crazy, and there are days i wonder about it myself…But I can tell you that I have been schooled over and over again by these "Little People" of the Spirit world. And it has been given to me as one of the many things I am to share with the world.
New ones are being created and others have found their homes. To see which ones are currently looking for a home go to the Emporium here at http://bearmedicinewalker.com/bears-emporium/
Blessings
~bear Medicinewalker