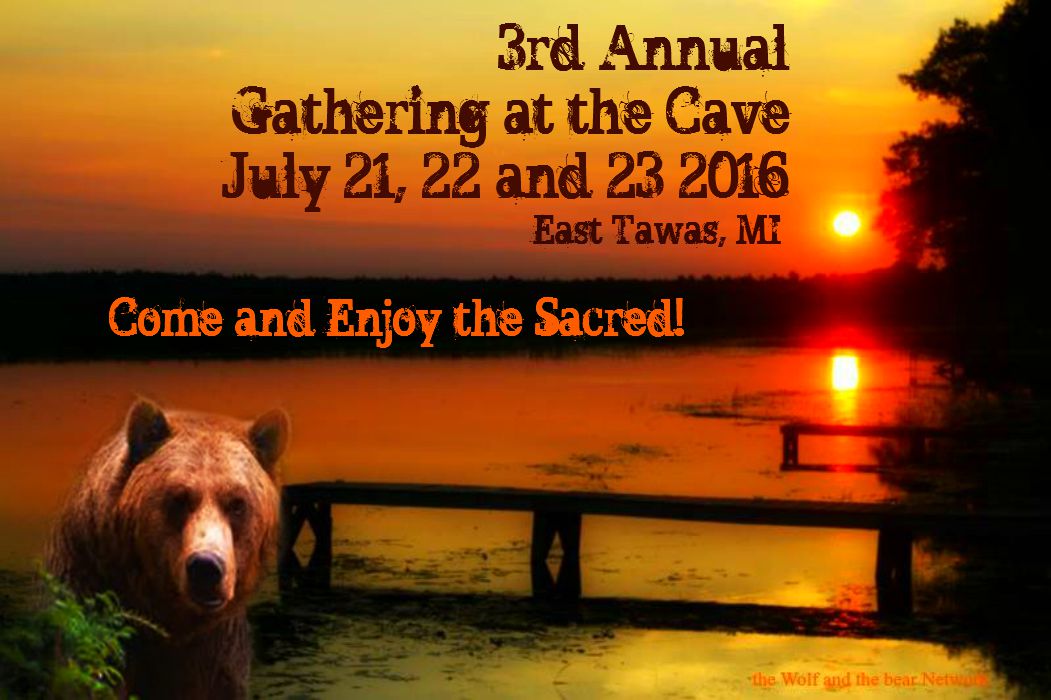 Come and join in as we gather at the cave for a gathering of knowledge, drumming, energy work and more. Come and meet some amazing people with much to share! Date Set… will be adding more info as the days progress!
So mark on your calendars and start the preparations so you can be part of the 3rd annual gathering at the cave!
Also I will be at Ms. Margo the Bone Reader's World of One Expo at the Birch Run Expo Center this June for readings and more…

2nd Annual Gathering July 2015 at the cave was an Amazing gathering of light and Love!  shared Teachings and fellowship, insights and hands on work!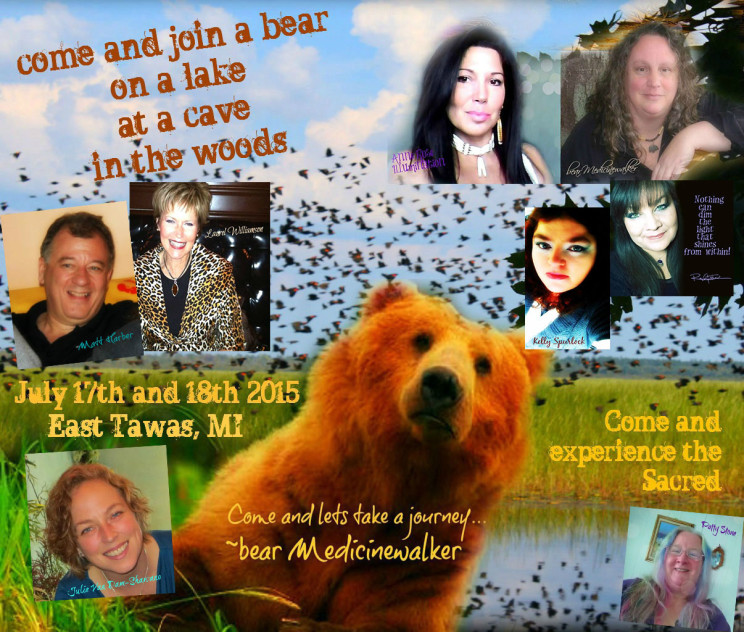 Anne Rose, also known as Illumination is a world renowned psychic radio host of shows such as – Heavenly Whispers, R u My Psychic, Food for the Soul and Visionary Times. She is a certified Medium, Psychic, Angel Therapy Practitioner, Hypno-Therapist and Reiki Grand Master.
http://www.illuminationsinsights.org/
Raventalker; Seer, Award winning Artist and Blogger
http://raventalker.com/
Matt Harber Wood Turner and Master Wood Worker, Julie Van Dam-Shawano Lightworker and Healer from Canada… Patty Stone from Washington State… and Laurel Williamson just to mentions a few!
Some of the Available Hotels, Motels and lodging accommodations in the Area
Tawas Bay Beach Resort
300 E Bay St East Tawas, MI 48730 (989) 362-8601
http://tawasbaybeachresort.com/
Tawas Inn & Resort
1000 E Bay St East Tawas, MI 48730 (989) 362-2581
http://www.lodging.org/properties/MI-EastTawas-TawasInnResort.htm
http://bayinntawas.com/
1020 West Lake Street Tawas City, MI 48763 (989)362.0088
Camping – East Tawas City Park
www.easttawascitypark.com/camping
East Tawas Junction Bed and Breakfast Inn and Chickadee Guesthouse
514 W Bay St, East Tawas, MI 48730 (989) 362-8006

http://www.east-tawas.com/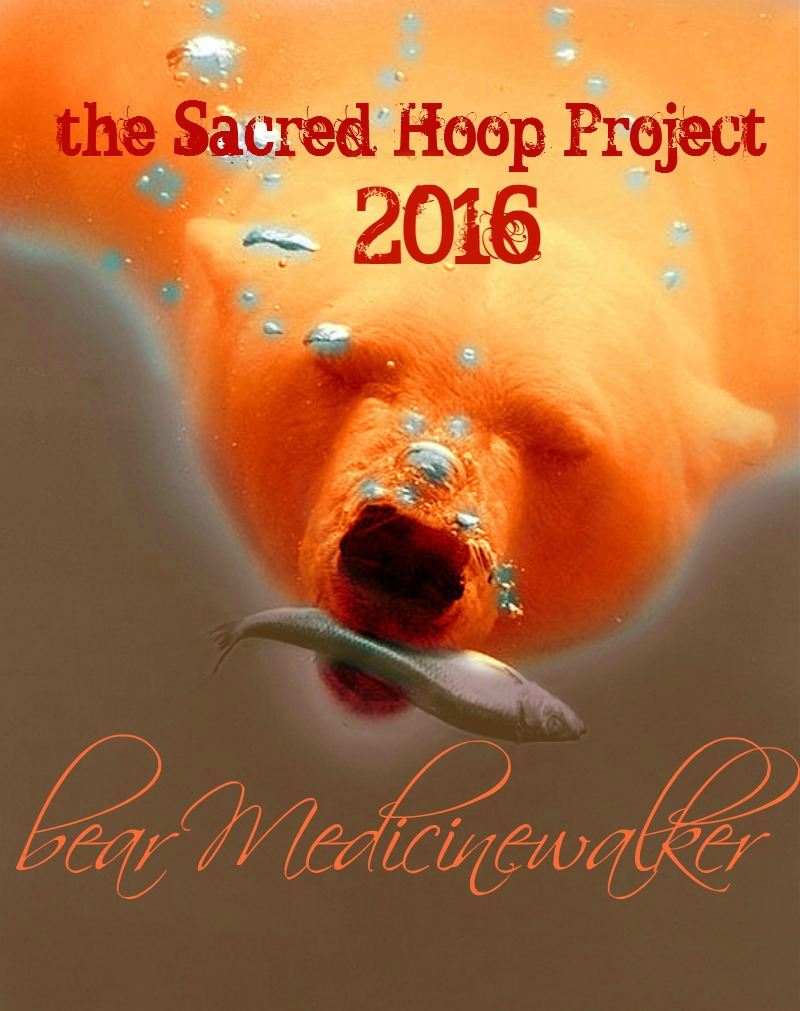 All of us here at the Wolf and the bear Network are all about Teaching…Sharing… Learning and the entire process that can assist us on our journeys.  With that in mind, we are all available for events, lectures. cultural teachings, and more.  Whether it is a drumming circle,  showcasing and teaching Music, House Blessings, Storytelling, or sharing our culture "old and new" with students, feel free to contact us and we will see what we can do to assist with it all…
Blessings,
the Wolf and the bear Network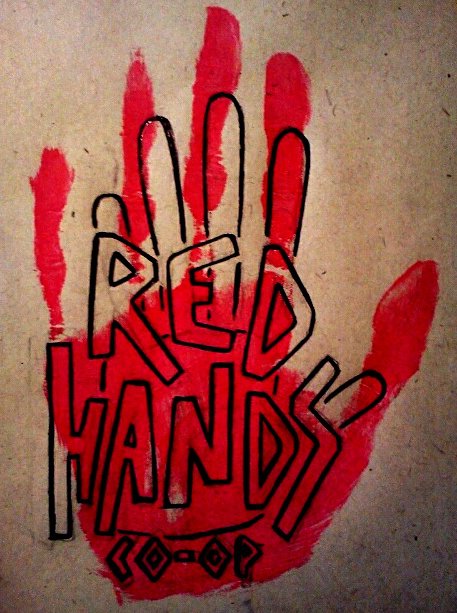 Red Hands Co-op was started by family members, Chris Ferree, Joshua Lee and Bryson Ferree. Each one approaches his chosen medium with passion and creativity while encouraging and supporting each other's individual talents and artistic goals. Red Hands Co-op was born out of this mutual respect.
Events upcoming
Fall Craft Fest Oct 18th& 19th
Lake Lure NC Owls Eye Show Nov 23rd
Shelby NC Springmore PTO Dec 7th Boiling Springs NC
Waya
CREATIVE is my middle name.. my passion is painting, writing and poetry.. I'm a blogaholic and facebook addict! Check out my artwork in my photos section and send me some feed back .. even if you hate it! I also teach art and more…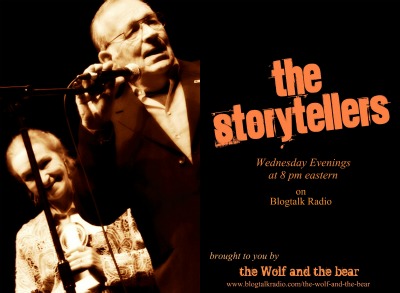 Native American Music Awards NAMMY Winners
2008 Best Spoken Word Recording
Native American Music Awards NAMMY Winners
2010 Best Spoken Word Recording
2008 NAMMY Nominee
Best Male Recording Artist
2010 NAMMY Nominee
Best Female Recording Artist
2014 Best Spoken Word Recording
 http://www.nativestorytellers.com/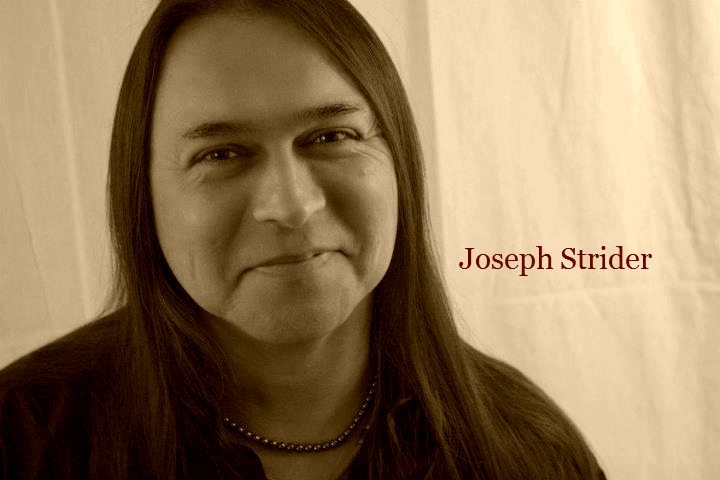 Co Host of coffee House Journeys, Musician – Songwriter
Acoustic guitarist Joseph Strider has covered a lot of musical ground in his career thus far. From boy soprano in school choirs, to playing with a cover band, Strider has spent the years developing his own unique style, a style that fits in no established genre and can best be described as modern Indigenous alternative.
Strider received his first guitar at age nine. As a teen and young adult he gained valuable experience over a six year period of touring in his home state of Texas. In the years since he has refined his unorthodox playing style, determined to fully utilize the potential of the acoustic guitar. Inspired by guitarists such as Michael Hedges, Bruce Cockburn and Andre Segovia, the self-taught Strider has pursued his musical ambitions with a determination and eloquence that not many can match.
No matter how frenzied the pace becomes, it is the music that moves Joseph, the voice of Spirit that he has been blessed to hear and to pass on, that inspires him daily, that fuels the prolific flow of new guitar pieces
https://www.facebook.com/joseph.strider1?fref=ts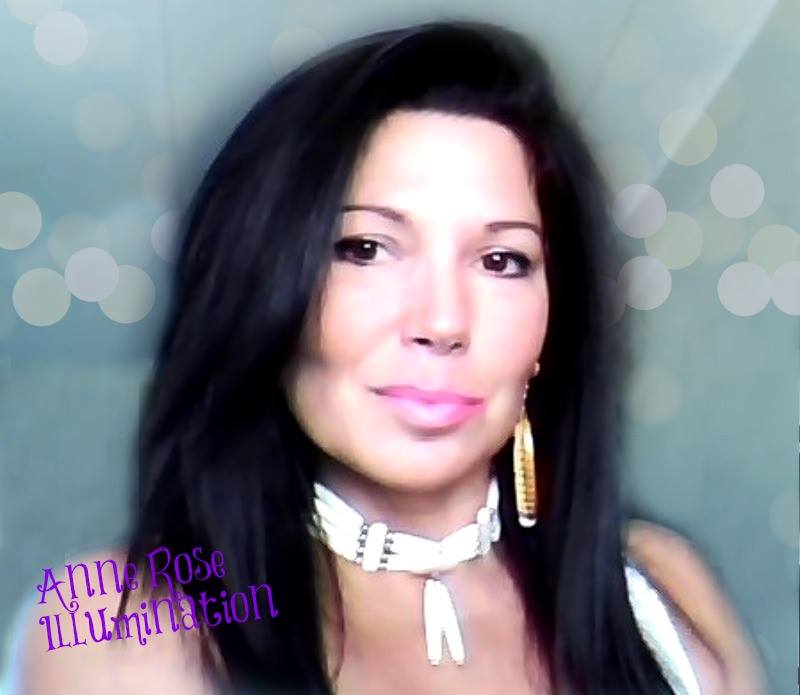 Anne Rose Illumination ~ Co host on Visionary Times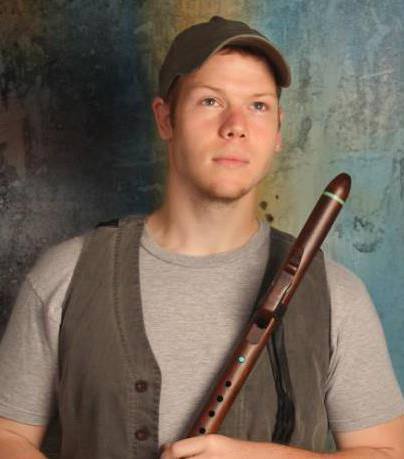 Jonny Lipford
https://www.facebook.com/JonnyLipfordInc
Jonny Lipford is an award-winning instrumentalist who specializes in music produced with the Native American style flute and various world flutes crafted using wood and bamboo. His movements and melodies on the wooden flutes are done with such grace and agility; one can't help but be engaged in his music.
Lipford has released 12 albums, works as an instructor of the Native American style flute, has performed with symphonies, has had his music in soundtracks for movies and broadcasts world-wide.
Lipford's Native American Flute Music has won the hearts of many listeners across the globe. Learn from one of the best…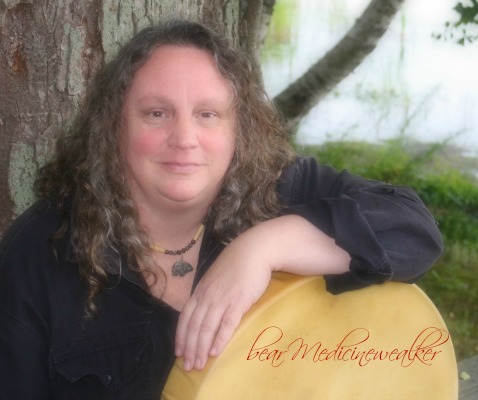 bear Medicinewalker
Life Coaching, Spiritual Readings, Healing work, House Blessings, Grief Counseling All available by request. Also house group readings can be arranged, if interested please feel free to contact me so that we may discuss possible arrangements .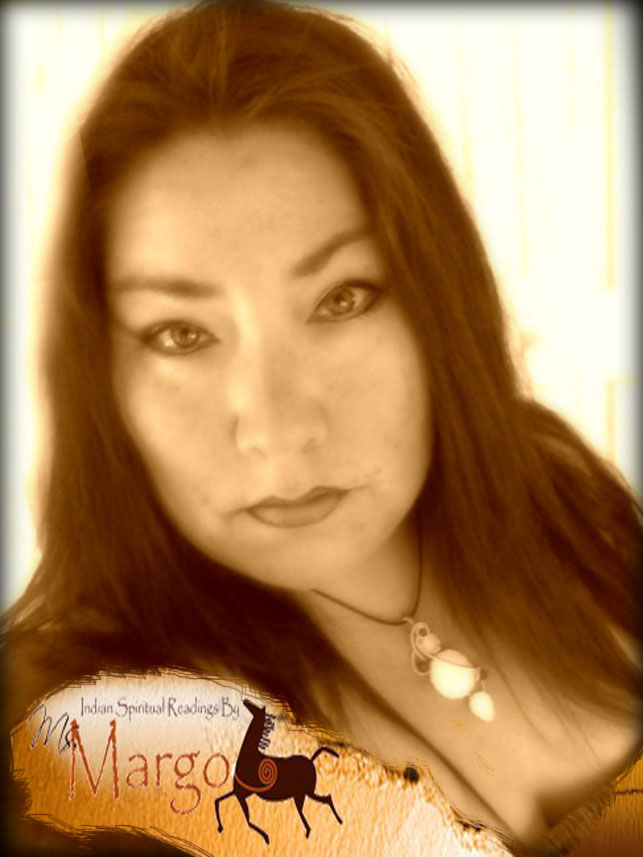 Ms. Margo the Bone Reader and host of the World of One Expo
As I have grown, so has my GIFT. As a result, I am able to offer my services to meet a variety of needs, for both individuals and groups. In addition, I am an ordained minister, licensed by the Universal Life Church Monastery, WA, and have two years' experience using American Sign Language.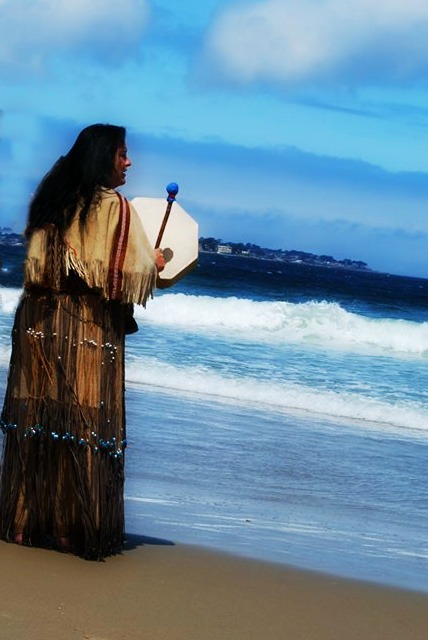 Windwalker Mic-Mac Lenape and Cherokee Windwalker is the flutist and award winning vocalist of the traditional drum performance group Wind Spirit Drum. She is fluent in many traditional instruments and musical genre. She is of Mic Mac, Lenape, Cherokee descent and is a Native American healer and licensed massage therapist.
https://www.facebook.com/pages/WIND-SPIRIT-DRUM/273398443689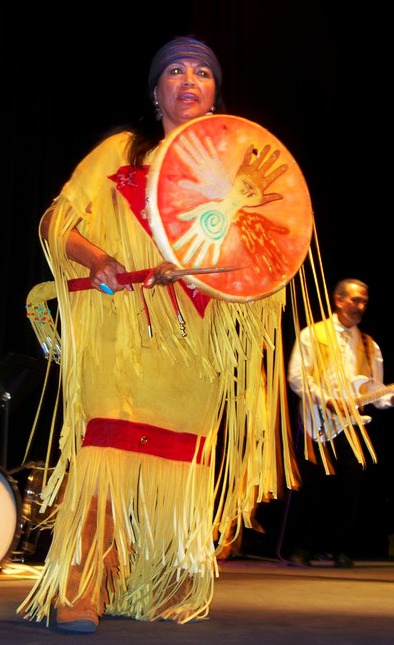 Yolanda Martinez
Yolanda Martinez is Apache/Comanche/Hispanic born in S New Mexico. She is an Artist, Singer, Composer, and Master Drum Maker. Yolanda currently resides in Las Cruces, NM. Where she came back home to her beautiful home state of New Mexico with the Organ Mts. in her back yard, beautiful sunsets, and glorious nights. She is continuing her work and is conducting  Drumming Circles, Women's Circles and Concerts nationally and internationally.  She also is available for speaking engagements and teaching.
Paula Wratten – Intuitive & Quantum Healer
My client base is worldwide and my honest approach to my work has led me to read for high profile clients, which range from racing drivers, film producers, models, singers and actors. I have had my psychic phone readings tested for accuracy by magazine editors and the public.
Voices Of The Wind from "Spirit of the Canyon" Ah Nee Mah