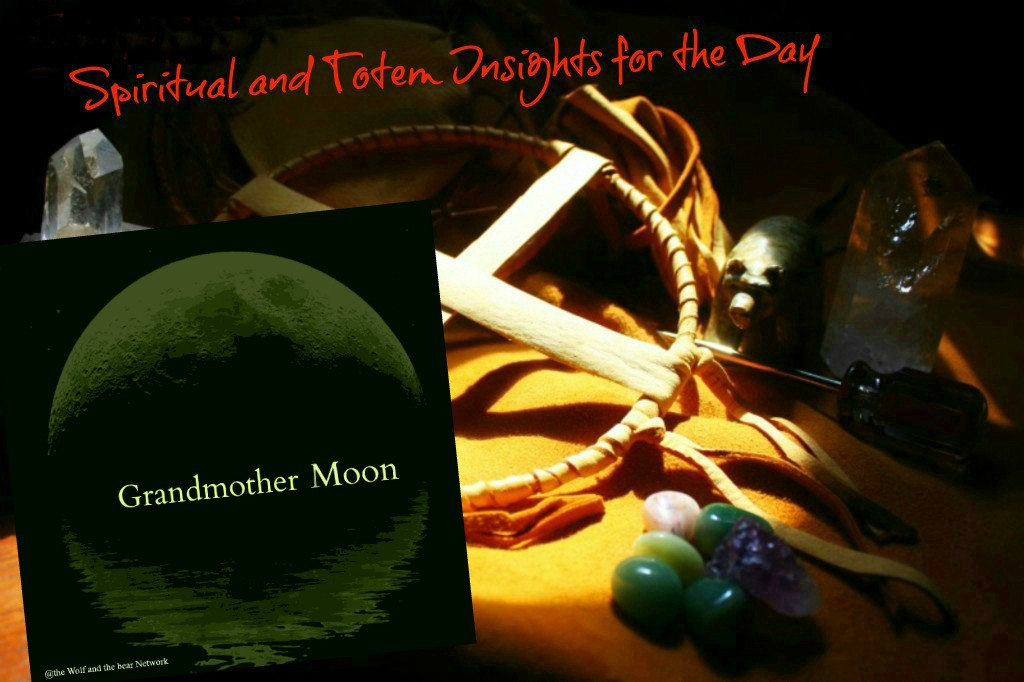 Grandmother Moon setting high in Father Sky's grasp gazing at us with loving eyes as he light shimmers blessings down upon us. With the energy that has been in the air recently and the seemingly thinning of the great Veil between worlds at the moment, how fitting that she comes to shed some insight with us this day!
Grandmother  Moon shares with us a reminder that we should appreciate and protect our knowledge, and to understand that the answers we may seek are not always meant to be easily revealed to us. We must at times show more patience to circumstance, to look in to the shadows in order to understand and attain balance.
Grandmother  Moon also tells us to respect our Great Mother and all that dwells on her surface, not only the Human factors but all the Creatures, the Rock and Crystal People, the Plants and Elementals that live among us and to look closer at things we do not understand, for as light moves over us/it all …circumstance and things look differently. Remember to see with clear eyes all sides of the issues and life in order to attain a fuller understanding of what it is we need to move forward in positives.
Feel the blessings and energy that Grandmother  Moon sends to us and embrace it instead of fighting it. Learn to move like the tides adjusting and adapting to her Grace and Power…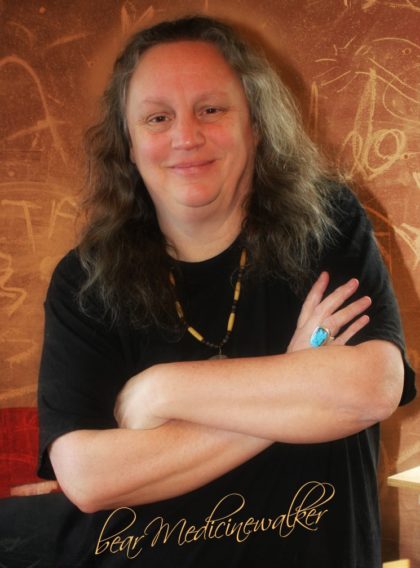 I am dedicated to Educating and sharing the lessons, teachings and culture I have been taught by my Elders and journey with the World. It is not enough merely to learn the ways of our Elders. We must honor those traditions by sharing and educating the World. Inspiring others …Inspiring our Youth. Through the Music… the Arts…the stories…
Blessings to you All,
bear Medicinewalker
Music provided by Chris Ferree and available at http://www.chrisferree.com  as part of the Wolf and the bear Network @2018