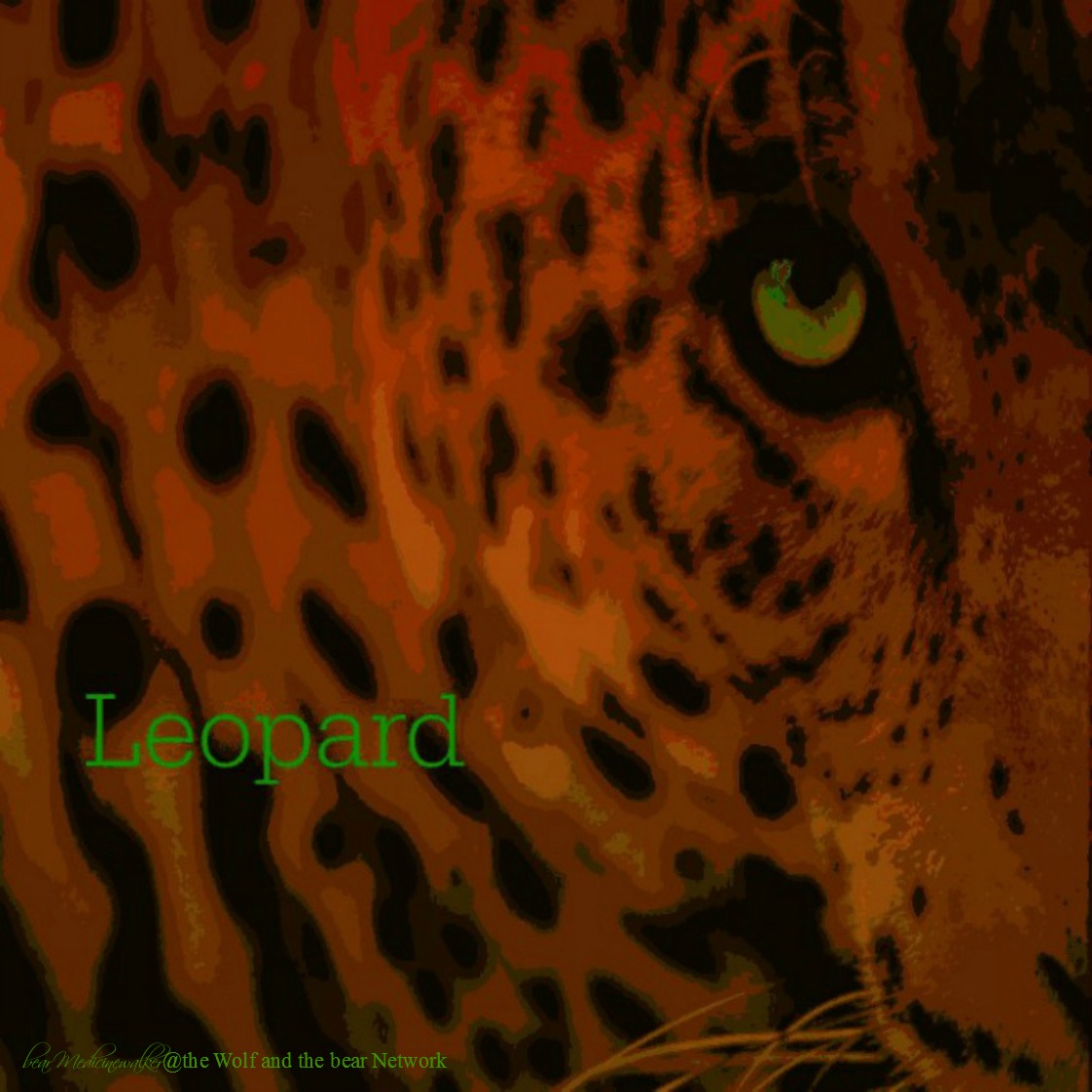 The Leopard has always fascinated me as they carry so much power but quietly so. They are always observing, calculating the world around them and how to proceed with their motion with in life itself. Not so much arrogantly, although that sometimes is an air that they carry… I feel it is more so a survival technique, one that us humans could learn much from if they payed attention to and utilized in our own lives as well. They are respectful of the rules of nature… of the life cycle… so as it shows up in the cards this morning, pay close attention today as to how you step, what you say making sure each movement is in positives.
The Leopard steps in this day to tell us that it is time to allow the healing to move forward and occur, we are entering a time of rebirth, so open yourself to embracing it and allowing us to be moved ahead from the shadows to the light. We all have the capabilities to take care of ourselves, for we were born with them, physical, mental, psychic, emotional and spiritual. It is time for us to now do the work with those gifts we were bestowed with to bring about balance within our Sacred Hoops.
The Leopard says it is time to accept who you are, your own spots so to speak, and use them all to your advantage. Utilize your strengths rather than your weaknesses or bad habits. Belief, faith and confidence of self will lead you to where you need to be, where you are supposed to be at the exact right moment.
Remember to work out things for all outcomes so that you like the leopard can change direction on a dime. Reach in and align the energy around you into stability and balance. To walk with the Leopard is to walk in the highest of spiritual and honorable way. It is about freedom of self and ego, time to tap in to our own psychic abilities, solve our problems with clarity and positives, and remember to shift into what is needed to move on the paths you are meant to travel for the highest good.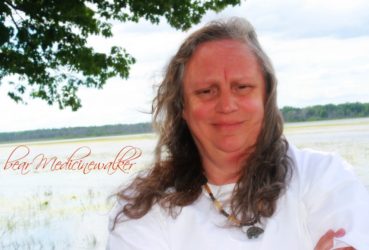 I am bear Medicinewalker and I am dedicated to Educating and sharing the lessons, teachings and culture I have been taught by my Elders and journey with the World. It is not enough merely to learn the ways of our Elders. We must honor those traditions by sharing and educating the World. Inspiring others …Inspiring our Youth. Through the Music… the Arts…the stories…"
"Join Me as I continue the Sacred Hoop Project into this Year 2017…the year of Atonement!"
Mitakuye O'yasin!
Music provided by Chris Ferree and available at http://www.chrisferree.com  as part of the Wolf and the bear Network @2017