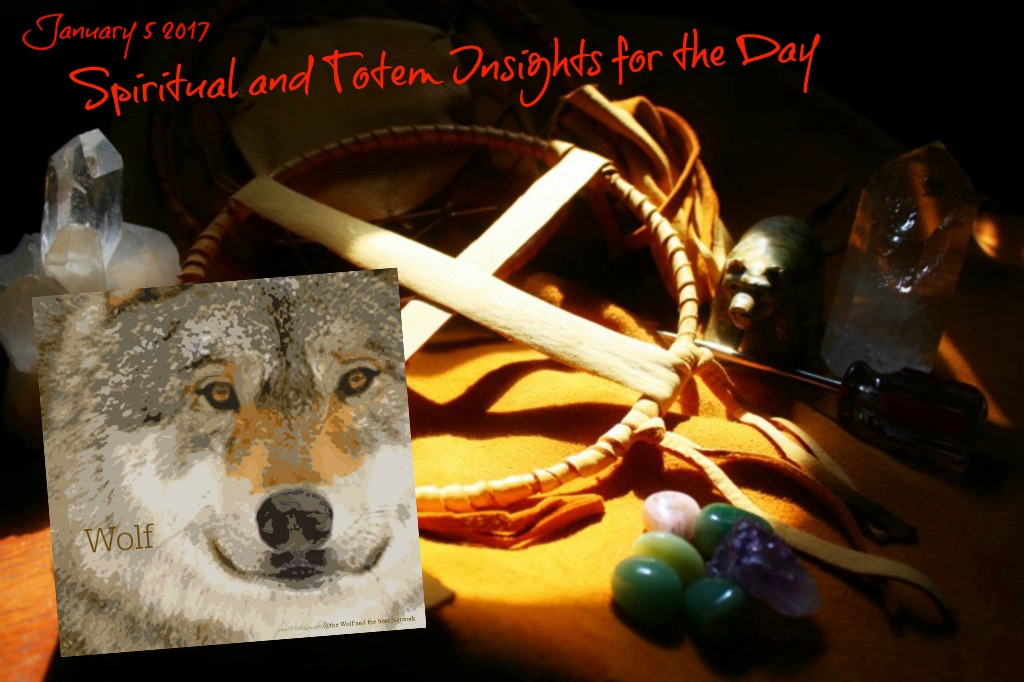 Wolf steps in through the winter's mist, reminding us the story of two wolves.
Fear…darkness… evil… shadows… demons…hell …the devil… all labels given to bad things that as humans we may witness throughout our lives. If you don't think they exist, or don't want to believe they exist, that is your choice. But myself…I feel that we are better prepared if we understand it…so that we can walk in balance and stay the course of light.
As our voices are heard for good…and as they grow louder…we are often challenged with doubts and fears, sometimes we are challenged by the darkness itself… and when that happens we need to be true to who we are…and allow that energy no place with in our lives. I am not a Preacher…or a Prophet… But I am not naive in thinking that the darkness will not grow if we allow it to seep and flow into our lives….
Story of Two Wolves
Here is one version of the story, as it is called "Grandfather Tells" which is also known as "The Wolves Within"
An old Grandfather said to his grandson, who came to him with anger at a friend who had done him an injustice, "Let me tell you a story.
I too, at times, have felt a great hate for those that have taken so much, with no sorrow for what they do.
But hate wears you down, and does not hurt your enemy. It is like taking poison and wishing your enemy would die. I have struggled with these feelings many times." He continued, "It is as if there are two wolves inside me. One is good and does no harm. He lives in harmony with all around him, and does not take offense when no offense was intended. He will only fight when it is right to do so, and in the right way.
But the other wolf, is full of anger. The littlest thing will set him into a fit of temper. He fights everyone, all the time, for no reason. He cannot think because his anger and hate are so great. It is helpless anger,for his anger will change nothing.
Sometimes, it is hard to live with these two wolves inside me, for both of them try to dominate my spirit."
The boy looked intently into his Grandfather's eyes and asked, "Which one wins, Grandfather?"
The Grandfather smiled and quietly said, "The one I feed."
So should we be scared of darkness? My answer to that is now…we must be aware of it… we must understand it… so that in turn we do not feed it.
Wolf is a very organized creature. It understands there is need for order and balance for harmony to occur with our Sacred Hoops. Wolf is regarded as one of the most powerful spirit guides of all for it represents teacher and lessons to be learned and shared with self. It speaks to us to seek counsel from people that you respect. To take a moment to step back and look for the true meaning from the issue you face. By doing so, you will be able to walk clearly ahead and do what needs to be done with the knowledge you can see it all clearly.
Although many think the site of a lone wolf means freedom but it does not. It instead represents that it is a time to look deep in oneself and find the balance that is needed in your own life that is lacking. For the wolf is meant to be in packs, in a community, in a family, with its mate. The times you see wolves on their own or isolated is do to unbalance that needs to reground and once again be in the circle of the Sacred Hoop.
The Wolf cry reminds us to stand our ground, remember we all need boundaries. It is about communication, answering the call and listening to the response. The Wolf an assist us to open and listen to the sound of others in order to understand better the situation. It is about having the strength of the pack, and your closest friends with you when you need them without questions.
Wolf is strongly connected to lunar cycles, so learn to move with that cycle and honor it in order to be at your best. They teach us to weed out what is the weakest and no longer serves us, so that new and better things will come our way.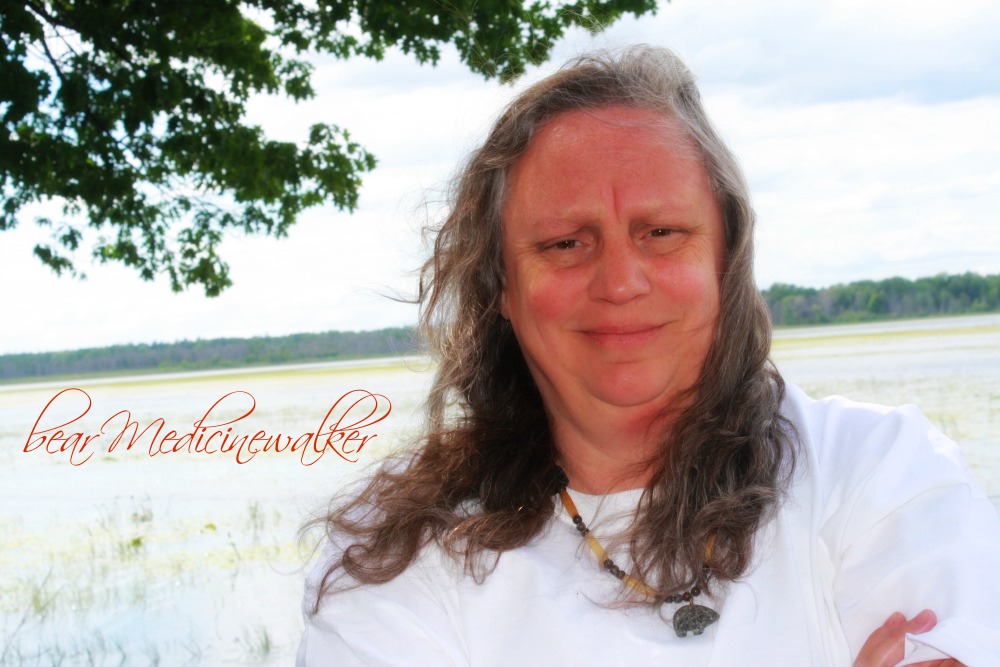 I am bear Medicinewalker and I am dedicated to Educating and sharing the lessons, teachings and culture I have been taught by my Elders and journey with the World. It is not enough merely to learn the ways of our Elders. We must honor those traditions by sharing and educating the World. Inspiring others …Inspiring our Youth. Through the Music… the Arts…the stories…"
"Join Me as I continue the Sacred Hoop Project throughout this Year 2017…the year of Atonement!"
Mitakuye O'yasin!
~ bear Medicinewalker
Music provided by Chris Ferree and available at http://www.chrisferree.com  as part of the Wolf and the bear Network @2017