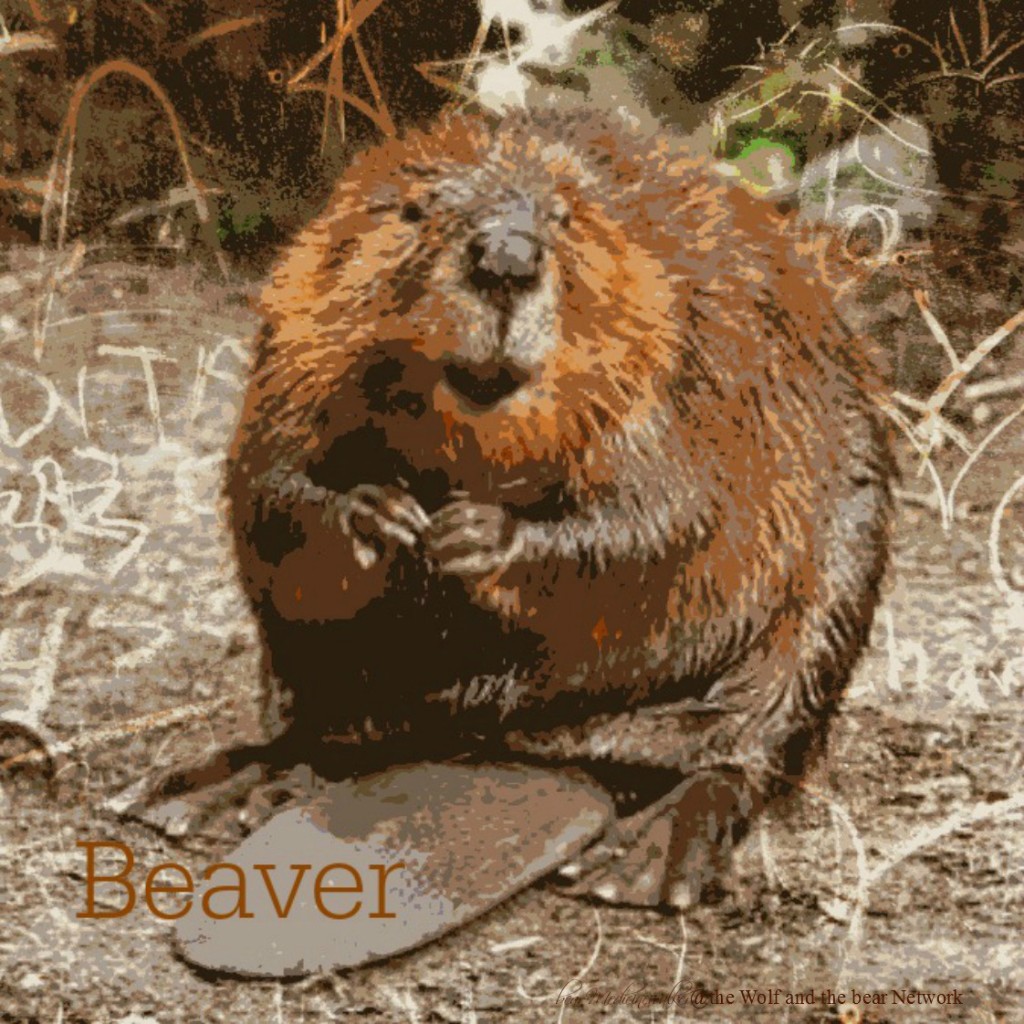 beaver
Beaver pops in today to remind us to lay the foundation work in a strong manner and repair what is broken or falling apart by weeding out the dead wood so to speak and placing more positive stronger elements to our lives. It's kind of like cleaning out the closet getting rid of the things that no longer work for us or perhaps are just no longer needed. So onward to reach for what is truly needed to make our experiences in life better.
Beaver tells us that it is time to build our dreams into reality teaching us that we need to remember to rely on self, but in the process not to loose the sense of family that leads us to being an important part of community. Traditions and culture both help to build the strong foundations of who we are as individuals.
Do not be afraid to push and build your dreams into reality. Beaver reminds us to be creative, use the strong foundations that have been laid into place and grow from that. Expand your thoughts, your abilities enabling you to grow into a new sense of being. Clear the old and replace it with newer and stronger ties reinforcing who we are and where we came from.
Beaver will teach us if we allow it to, when to build up the walls to protect and rest, but also teaches us to remember to clean and change as we need to, flowing with the patterns of life. Adaptability so we do not get forced into situations we should not or do not want to be in. Always look at alternatives for there are many ways to go about things.
Beaver shares that it is good to be creative, to stay busy …but to also remember teamwork gets the job done quicker at times. So stop for a moment to catch your breath and look at what is going on in your life at the moment, and move forward in a positive way, utilizing all the tools and assets that have been placed in front of you, remembering that all parts of life are needed to do so.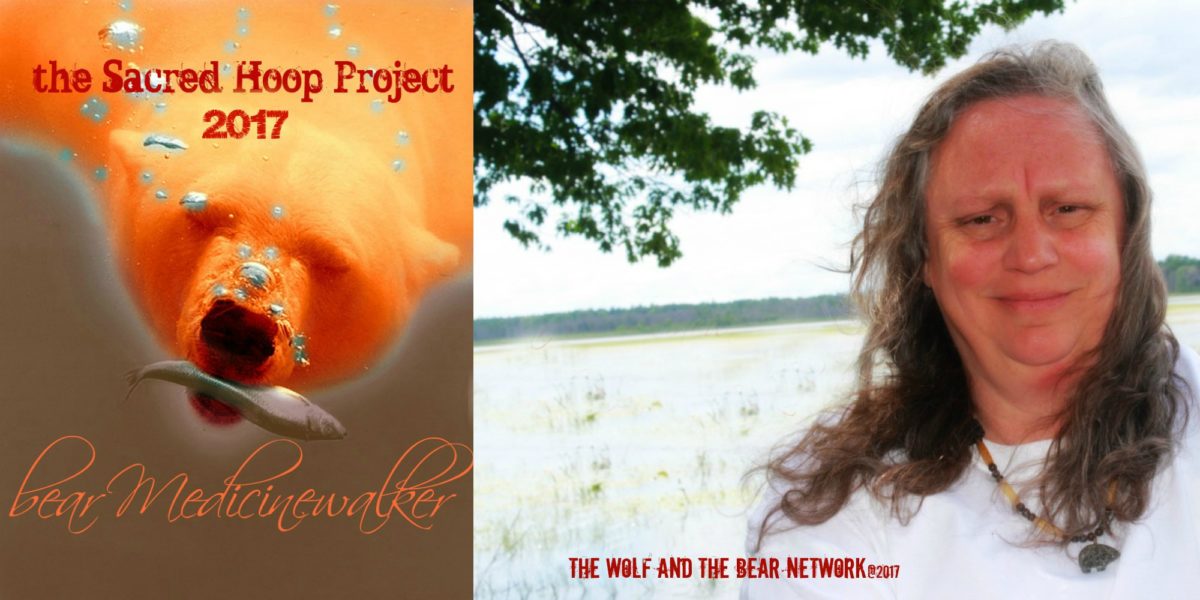 I am bear Medicinewalker and I am dedicated to Educating and sharing the lessons, teachings and culture I have been taught by my Elders and journey with the World. It is not enough merely to learn the ways of our Elders. We must honor those traditions by sharing and educating the World. Inspiring others …Inspiring our Youth. Through the Music… the Arts…the stories…"
"Join Me as I continue the Sacred Hoop Project throughout this Year 2017…the year of Atonement!"
Mitakuye O'yasin!
~ bear Medicinewalker
Music provided by Chris Ferree and available at http://www.chrisferree.com  as part of the Wolf and the bear Network @2017