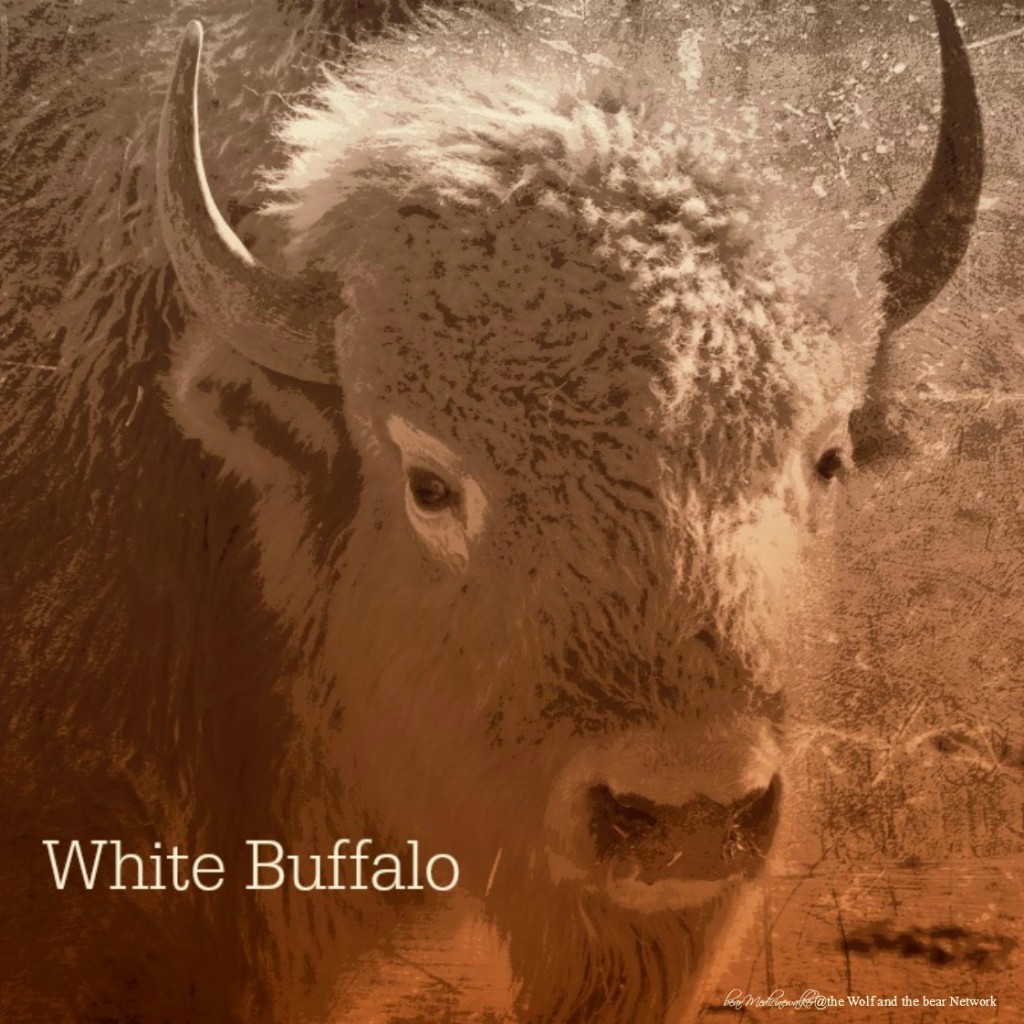 To start us off this week, the White Buffalo walks to our paths, reminding us it is a time that has been long over due… a time for us to begin again to Honor and Respect ALL Life as Sacred. It is time to bring about balance not only to our own lives, but to assist life and people around us by guiding them and setting examples to do the same. This is not a time for negativity, disrespect or judgments, rather a time we should be setting to the task of placing peace into our souls, into our lives so that again …Balance can be achieved.
Honoring the Ancestors and loved Ones that have walked before us, we need to wake up and understand that if we are standing in a pile of shit, it is because we have placed it there ourselves. No one else is to blame, we choose what comes into our Sacred Hoops… so be conscious of what we are doing, what choices we are making and what steps we are walking.
People ask us… What can we do to bring about Balance and Positive to our Lives again? Our Answer is simple, remember the teachings… Honor, Humility, Love, Wisdom, Respect, Honesty and Courage. Speak with the Creator…not only when you are in need but as you go about your day. and be thankful for what you receive. Keep it simple. Keep it all in perspective. Set your goals and stick to them, manifestation is there for you if you only stat on that path and believe in yourself and the powers that will assist you to make the world better for yourself and life in general. You are All Blessed… a fact that you often forget. It is time to Awaken!
White Buffalo shares with us that it is time to honor all that is sacred in and around us. It is about the power of Prayer. It is time to feed our souls, our spirituality. That in order to allow abundance into our lives we must walk the Sacred Path, but also be open to the fact that all life, all that has been shared with us no matter how small …how large, is Sacred.
The White Buffalo is connected to the teachings of the original people, the things that often are forgotten by us in this modern day world that is filled with material and greed. The White Buffalo warns us and gently nudges to remind us that we must not forget to be grateful, thankful, and take care of our Sacred Hoops.
To talk to the Universe and God Creator often, to share with others the simple positive things such as prayer, ritual, ceremony, traditions. To slow down so that we do not forget the lessons of old and where it is we come from. When we honor that process we will assist in manifesting our dreams, our goals in a more positive light. White buffalo will help to keep us grounded and on the right walk, allowing us to realize that when we are walking correctly the path is much easier to move upon.
Honor Self, Honor Creator, Honor All Life as Sacred.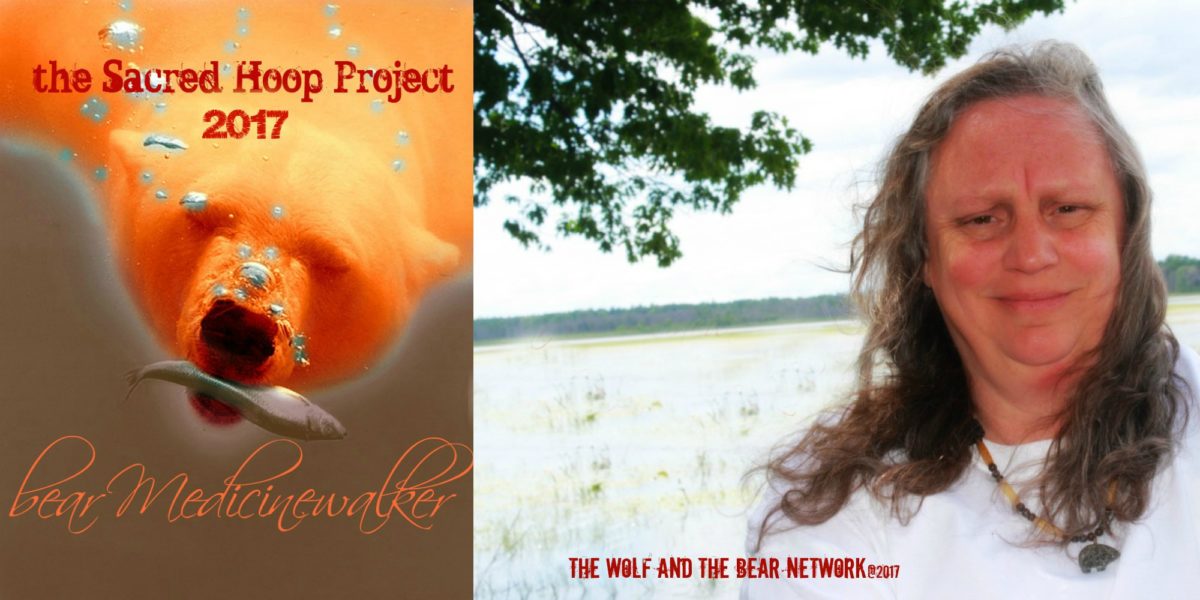 I am bear Medicinewalker and I am dedicated to Educating and sharing the lessons, teachings and culture I have been taught by my Elders and journey with the World. It is not enough merely to learn the ways of our Elders. We must honor those traditions by sharing and educating the World. Inspiring others …Inspiring our Youth. Through the Music… the Arts…the stories…"
"Join Me as I continue the Sacred Hoop Project throughout this Year 2017…the year of Atonement!"
Mitakuye O'yasin!
~ bear Medicinewalker
Buffalo Thunder by Big City Indians and available thru bigcityindians.com