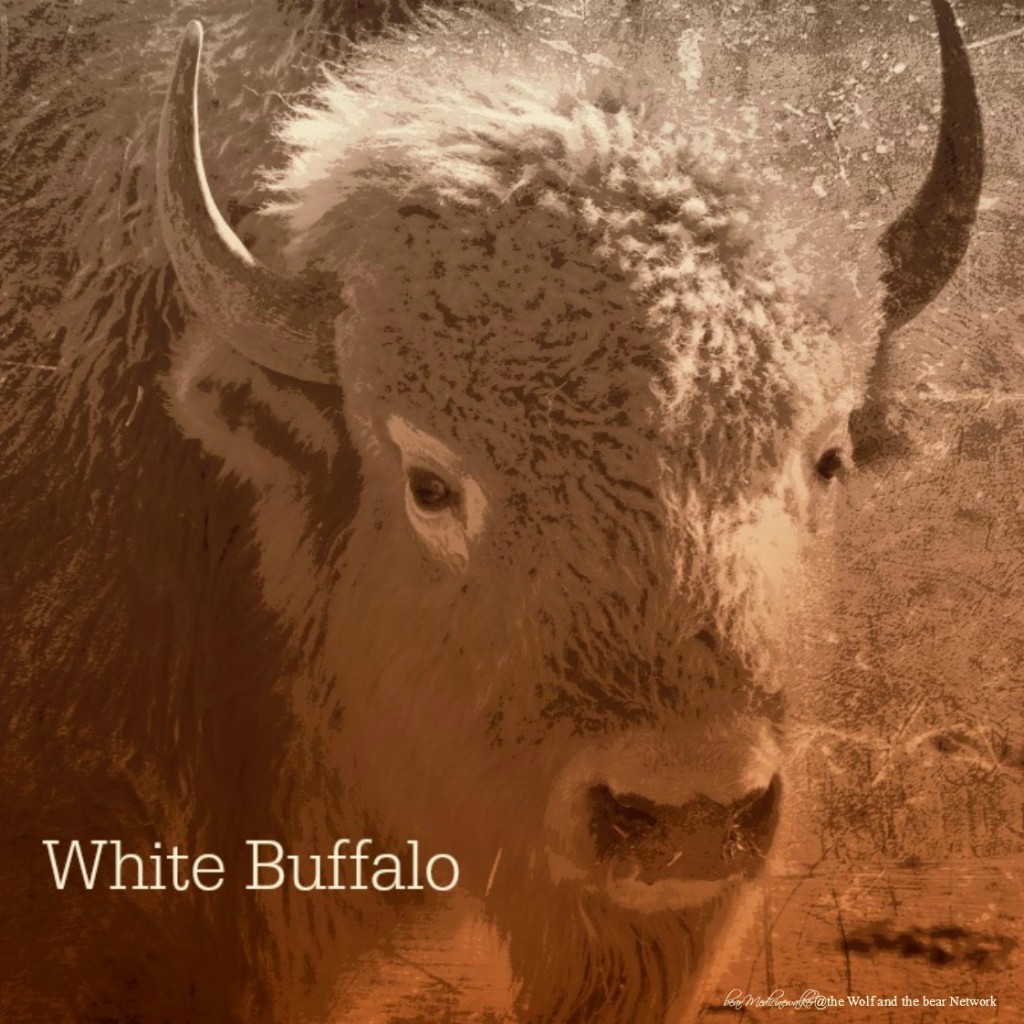 White Buffalo brings us the Gift of Promise with it today as it drops from the deck, Promise that was made long ago between the Creator and the people. We are reminded to hold all things as Sacred, to walk with the 7 Teachings of the Grandfathers, which also provides us with the strong foundation for us as Humans to build upon. We All have been given the gift of choice, to walk in positives or to walk in the world of shadow and negatives. Make no mistake we are the ones doing the choosing, no one else.
So this morning the White Buffalo encourages us all to stop and listen to the echo of our soul so that we may understand it is never too late to change our paths… our walk… our way of life. We simply must return to those fundamentals that ALL our Ancestors left us… Respect, Wisdom, Love, Trust, Courage, Truth, Honesty and Humility.
White Buffalo shares with us that it is time to honor all that is sacred in and around us. It is about the power of Prayer. It is time to feed our souls, our spirituality. That in order to allow abundance into our lives we must walk the Sacred Path, but also be open to the fact that all life, all that has been shared with us no matter how small …how large, is Sacred.
The White Buffalo is connected to the teachings of the original people, the things that often are forgotten by us in this modern day world that is filled with material and greed. The White Buffalo warns us and gently nudges to remind us that we must not forget to be grateful, thankful, and take care of our Sacred Hoops.
To talk to the Universe and God Creator often, to share with others the simple positive things such as prayer, ritual, ceremony, traditions. To slow down so that we do not forget the lessons of old and where it is we come from. When we honor that process we will assist in manifesting our dreams, our goals in a more positive light. White buffalo will help to keep us grounded and on the right walk, allowing us to realize that when we are walking correctly the path is much easier to move upon.
Honor Self, Honor Creator, Honor All Life as Sacred.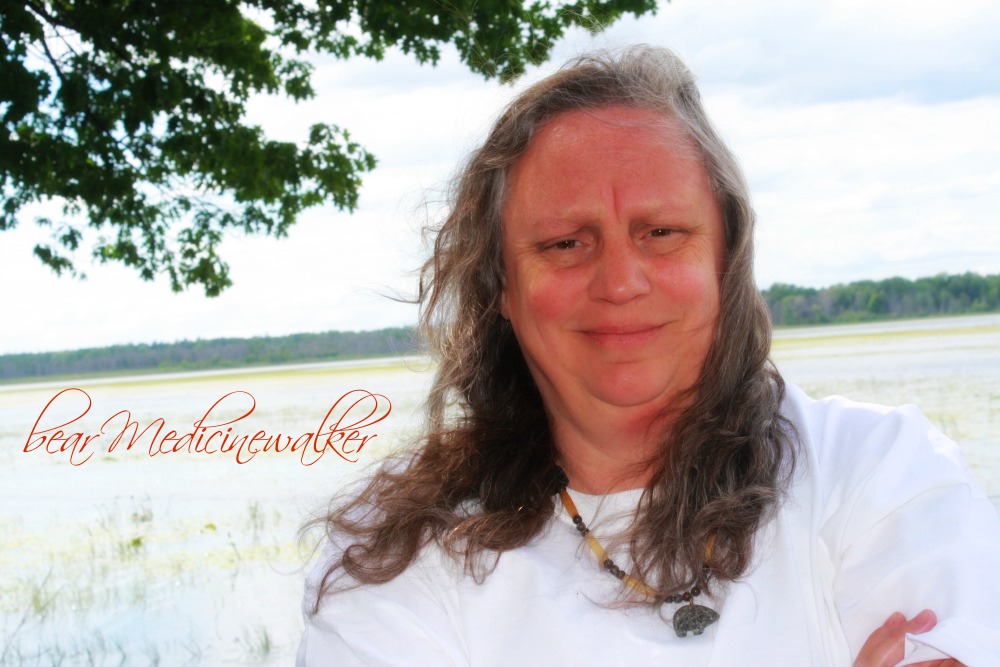 I am bear Medicinewalker and I am dedicated to Educating and sharing the lessons, teachings and culture I have been taught by my Elders and journey with the World. It is not enough merely to learn the ways of our Elders. We must honor those traditions by sharing and educating the World. Inspiring others …Inspiring our Youth. Through the Music… the Arts…the stories…"
"Join Me as I continue the Sacred Hoop Project into this Year 2016…the year of Truths!"
Mitakuye O'yasin!
*music provided by Chris Ferree and is available on ITunes and at http://www.chrisferree.com