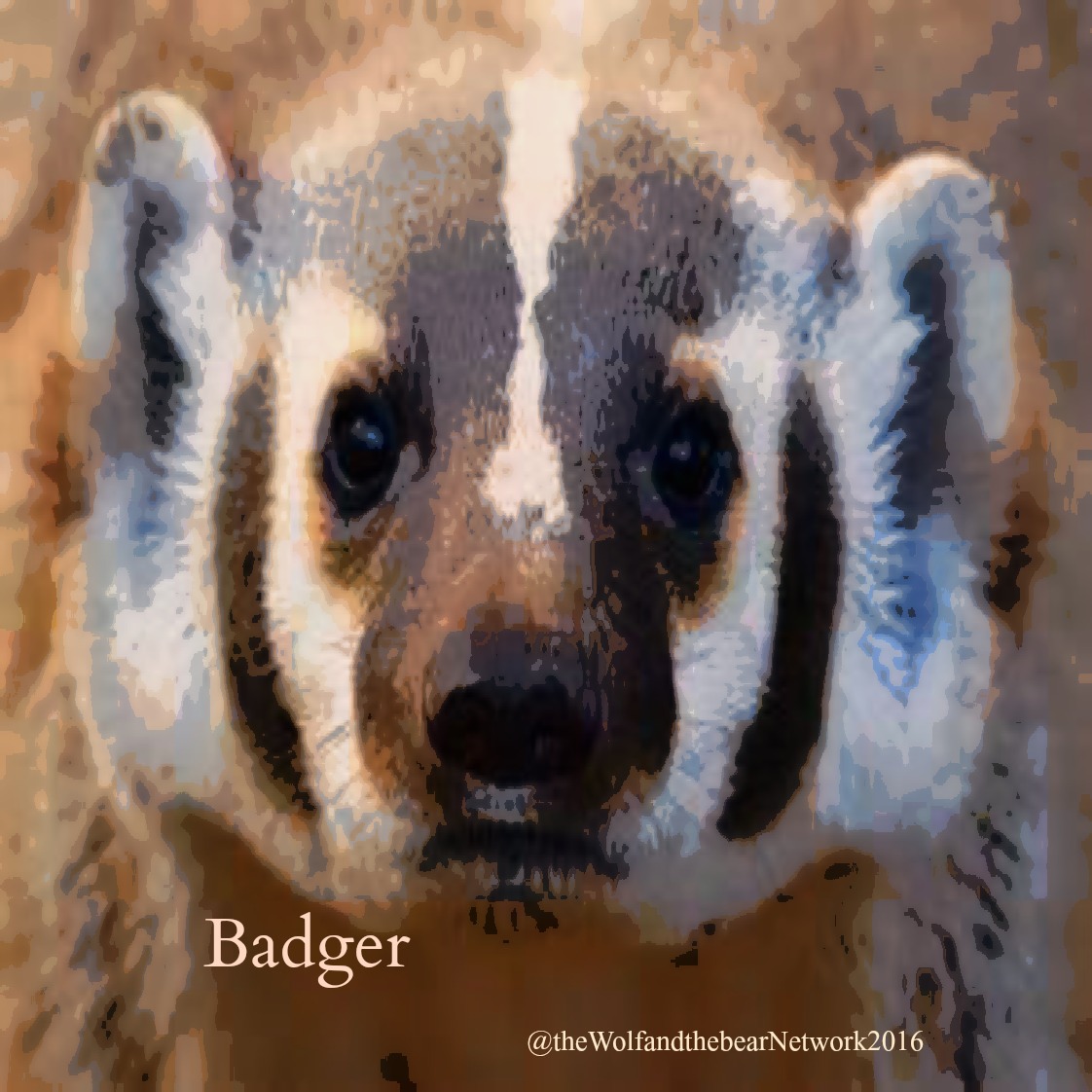 Badger shows up today to remind us that we all must trust in our abilities utilize them to take on challenges that show up in our journeys. It is time to step away from our hiding places we have created and show the world what we are made of. Remember what is important to us and who we are as unique individuals that have a place in this world.  The message is loud and clear… walk your own path to the beat of your own drum. Have faith in yourself and your talents and abilities. Know that you handle any challenge that shows up. Who cares what others say. Come out from hiding and start taking names and numbers.
Aggressiveness and the willingness to fight for what you want in this life and that is what Badger has to teach us. Just how to temper it and apply the right kid of pressure when needed and when to make a stand.
Badger teaches us to use our healing abilities to push forward in positives in life and to aggressively move the obstacles that are in our way even if we are the ones that have placed them there.
"I am Dedicated to Educating and sharing the Native culture with the World. It is not enough merely to teach the ways of our Elders. We must honor those traditions by sharing and educating the World. Inspiring others …Inspiring our Youth. Through the Music… the Arts…the stories…"
Mitakuye O'yasin
~bear Medicinewalker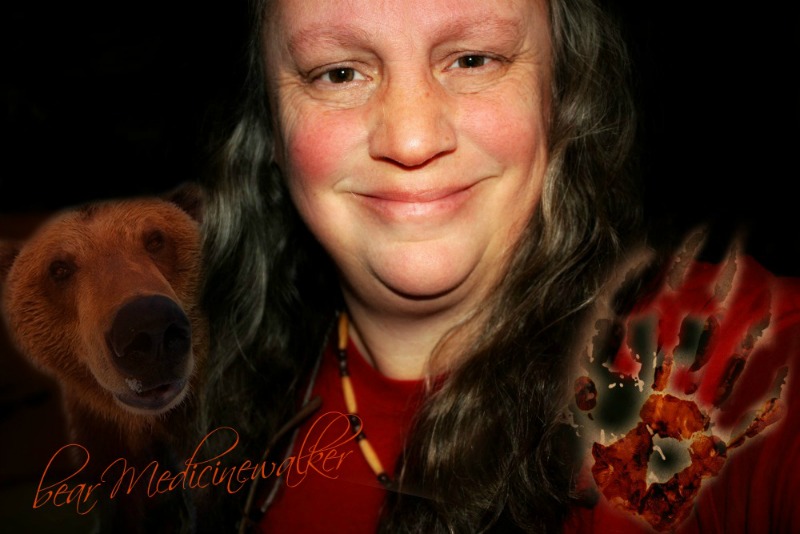 "Join Me as I continue the Sacred Hoop Project into this Year 2016…the year of Truths!"
Earth Dance by Chris Ferree available on Itunes and at http://www.chrisferree.com