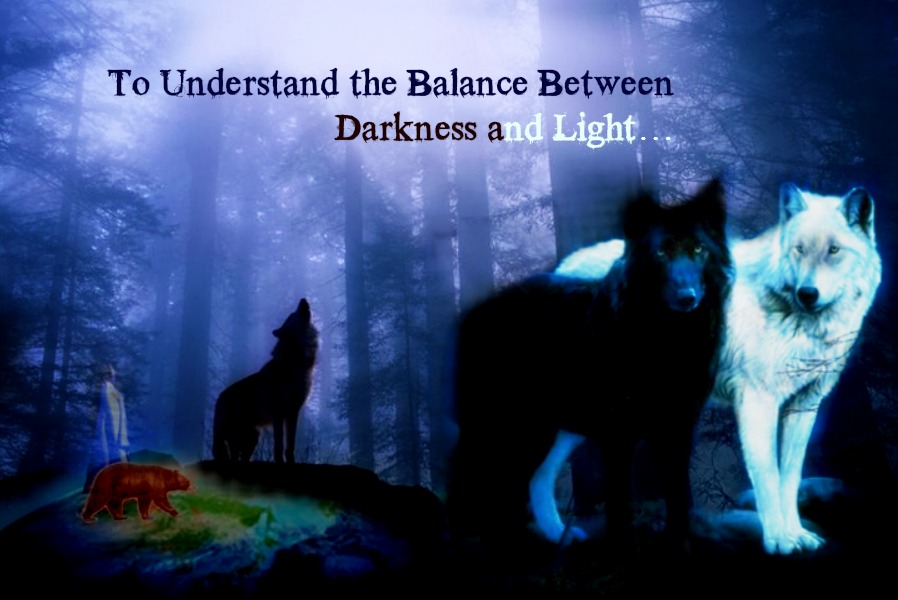 Today I call upon our Brothers and Sisters from the Wolf packs… teach us that we are Universal beings… and that through accepting all aspects of life you can help us bring about balance and light the fire so we can cast the shadows out.
Definition of DARK ENERGY
Many explanations have been proposed for dark energy; the simplest is that it is an energy density inherent to empty space. "Empty Space"
Definition of LIGHT
1a : something that makes vision possible
b : the sensation aroused by stimulation of the visual receptors
: a source of light: as
a : a celestial body
a : spiritual illumination
b : inner light
c : enlightenment
d : truth
Fear…darkness… evil… shadows… demons…hell …the devil… all labels given to bad things that as humans we may witness throughout our lives. If you don't think they exist, or don't want to believe they exist, that is your choice. But myself…I feel that we are better prepared if we understand it…so that we can walk in balance and stay the course of light.
As our voices are heard for good…and as they grow louder…we are often challenged with doubts and fears, sometimes we are challenged by the darkness itself… and when that happens we need to be true to who we are…and allow that energy no place with in our lives. I am not a Preacher…or a Prophet… But I am not naive in thinking that the darkness will not grow if we allow it to seep and flow into our lives….
Dark and Light
This is a story I will share… it is the Story of Two Wolves…
An old Grandfather said to his grandson, who came to him with anger at a friend who had done him an injustice, "Let me tell you a story.
I too, at times, have felt a great hate for those that have taken so much, with no sorrow for what they do.
But hate wears you down, and does not hurt your enemy. It is like taking poison and wishing your enemy would die. I have struggled with these feelings many times." He continued, "It is as if there are two wolves inside me. One is good and does no harm. He lives in harmony with all around him, and does not take offense when no offense was intended. He will only fight when it is right to do so, and in the right way.
But the other wolf, ah! He is full of anger. The littlest thing will set him into a fit of temper. He fights everyone, all the time, for no reason. He cannot think because his anger and hate are so great. It is helpless anger,for his anger will change nothing.
Sometimes, it is hard to live with these two wolves inside me, for both of them try to dominate my spirit."
The boy looked intently into his Grandfather's eyes and asked, "Which one wins, Grandfather?"
The Grandfather smiled and quietly said, "The one I feed."
So should we be scared of darkness? My answer to that is no…we simply must be aware of it… we must understand it… so that in turn we do not feed it.   I ask that today and all days ahead, that we are held in your loving Grace Creator…that we are able to understand the darkness that shadows parts of our world and allow the light to shine upon those very shadows. May we feed the good in ourselves and others. May we be protected from the very shadows that challenge the lights we all carry…Knowing that in the end… shadows will exist no longer when light shines through.
So my wish to you all today is that you feed the light, with an understanding of the darkness…the shadows… use that knowledge to move forward and into a better space of mind, body and soul… and remember we are in control of the energies…the things that can affect us… be a positive to a world filled with negatives…and let yourself outshine all the shadows…and stop to think…which one will you feed?
"I am Dedicated to Educating and sharing Native cultures with the World. It is not enough merely to teach the ways of our Elders. We must honor those traditions by sharing and educating the World. Inspiring others …Inspiring our Youth. Through the Music… the Arts…the stories…"
Mitakuye O'yasin
~bear Medicinewalker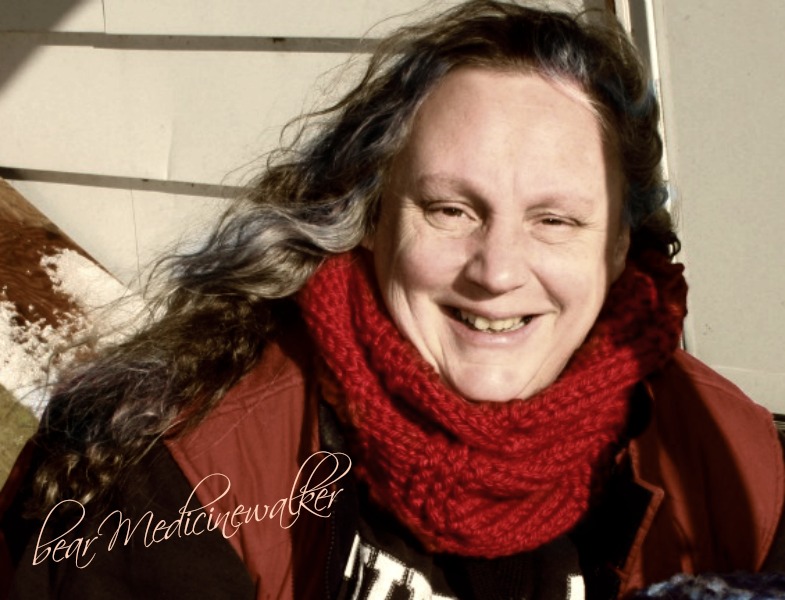 "Join Me as I continue the Sacred Hoop Project into this Year 2016…the Year of Truths!"
Jan Michael Looking Wolf – "Why" available on Itunes or at http://www.lookingwolf.com/