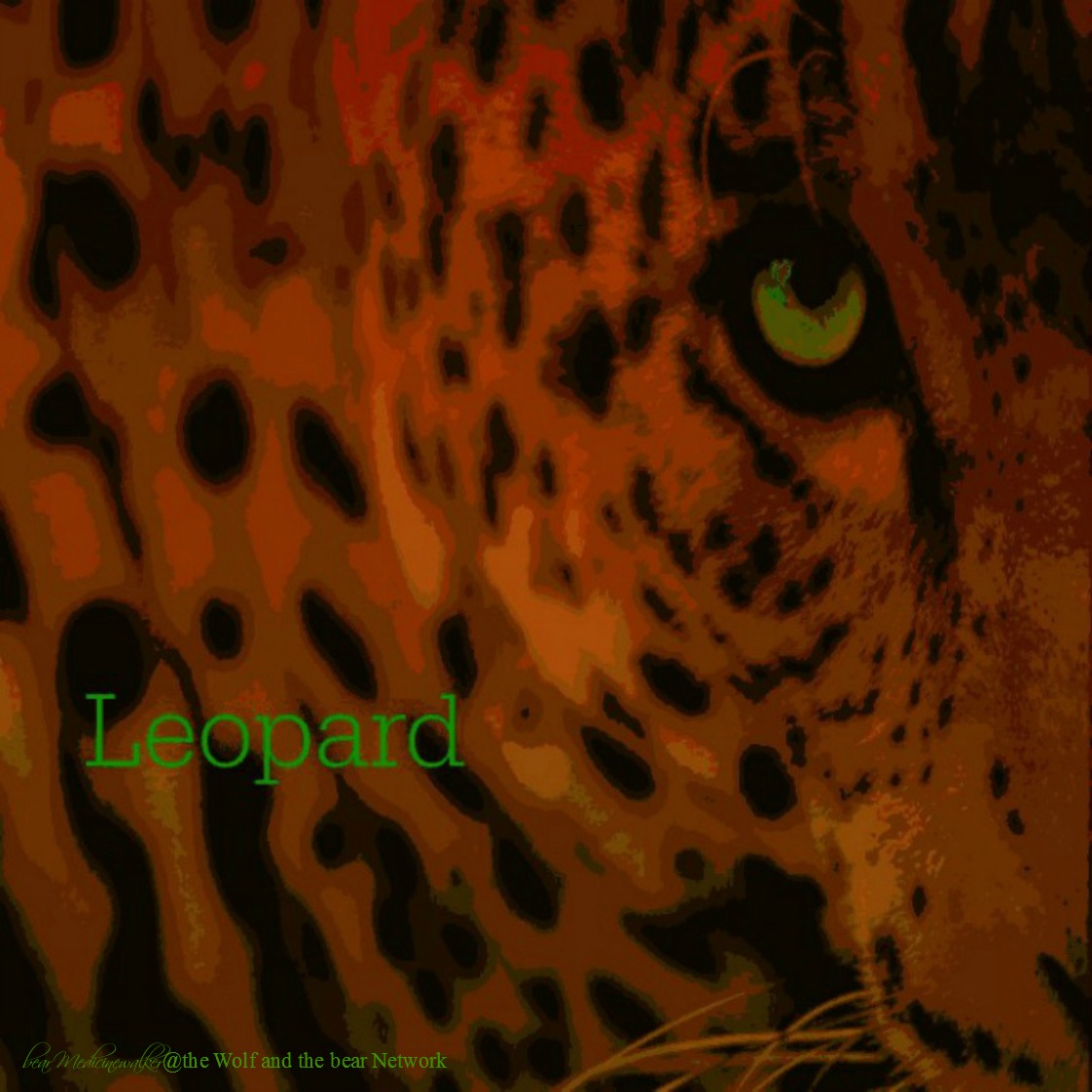 Today the Leopard stops in not to tell us to change our spots, but rather to blend in to our worlds today!. Be part of the answers not the issues. Some days it is all about the subtle things that gets us through our days, and sometimes we can do more good, be happier simply by moving with the flow of things and getting the work done. You will get much done today if you keep that focus on the end result.
Leopard speaks to us that it is time to allow the healing to move forward and occur, we are entering a time of rebirth, so open yourself to embracing it and allowing us to be moved ahead from the shadows to the light. We all have the capabilities to take care of ourselves, for we were born with them, physical, mental, psychic, emotional and spiritual. It is time for us to now do the work with those gifts we were bestowed with to bring about balance within our Sacred Hoops.
Leopard says it is time to accept who you are, your own spots so to speak, and use them all to your advantage. Utilize your strengths rather than your weaknesses or bad habits. Belief, faith and confidence of self will lead you to where you need to be, where you are supposed to be at the exact right moment. Remember to work out things for all outcomes so that you like the leopard can change direction on a dime. Reach in and align the energy around you into stability and balance. To walk with the Leopard is to walk in the highest of spiritual and honorable way.
It is about freedom of self and ego, time to tap in to our own psychic abilities, solve our problems with clarity and positives, and remember to shift into what is needed to move on the paths you are meant to travel for the highest good.
"I am Dedicated to Educating and sharing the Native culture with the World. It is not enough merely to teach the ways of our Elders. We must honor those traditions by sharing and educating the World. Inspiring others …Inspiring our Youth. Through the Music… the Arts…the stories…"
Mitakuye O'yasin
~bear Medicinewalker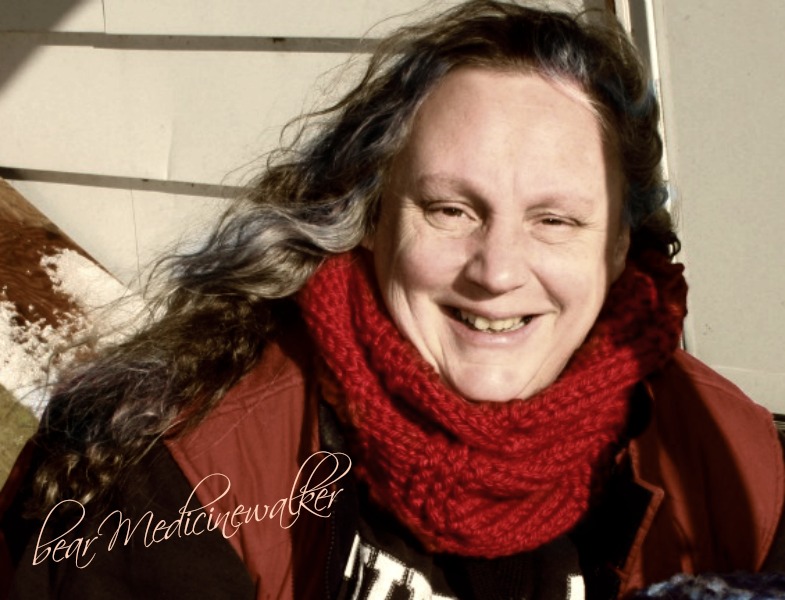 "Join Me as I continue the Sacred Hoop Project into this Year 2016…the year of Truths!"
"Discovering Years" from Pathway to Destiny: Songs of Healing and Contemplation by Louie Gonnie available at Canyon Records