Today it is time to set your Spirits free! Two cards flew out of my hands this morning to fall and set pace for the day… The Eagle and the Hawk, telling us they are prepared to share with us new insights from different perspectives. To assist with allowing us to see from the highest of integrity and source. Open yourselves to the amazing light beings that we are from inside our very souls! It is about release, it is about honoring our spiritual, our self, our Sacred Hoops and the Great Circle of Life. Embrace the day knowing that spirit is supporting you in the best way it needs to allow the positives to enter and the lessons to be understood.
Eagle speaks to us of our spiritual paths. I have been taught that the Eagle can fly to the heavens, that its wings can be touched by God Creator. When in it's presence I feel the Grace of the Creator and All that is Sacred. The Eagle humbles me.
Teaching us to reflect and pause, to rejoice and reconnect to our spirits. To honor our paths, the ethics we have been taught. To Pray, to honor to live in a sacred manner. To listen to our Ancestors that have walked before us and in doing so listen to the wisdoms that have been shared so that we can walk more positive paths. Eagles the symbol of Courage and strength, to do … to walk… the right manner. To take that courage and step into what you re meant to step to in a positive way, and allowing our spirits to soar to the heights to share in God Creator's extended grace.
Eagles with their sharp eyesight take us to the heights to observe situations in a manner that is more beneficial for us to make clear decisions. To become that visionary and push ourselves to discover and accept self, to accept truths, adapting , changing and growing along the way. The medicine Eagle shares is, the ability to connect to the Divine, a power of God Creator. Being able to place one foot into the spirit realm and yet remain connected and balanced with Mother Earth.
Red Tail Hawk shows up to help us understand the meaning in ordinary experiences if open and become aware of our surroundings. The Red Tail Hawk is awakening our souls so that we may begin the journey of our spirituality, preparing us for those Life Lessons that will soon show up.  Red Tail Hawks are messengers of the between, sharing insights and knowledge extended to us from the Ancestors and the world of Spirit. They speak to us of looking from a different vantage point and thus giving us a broader view of any given situation, helping us to not only be aware that a message awaits us, but also helping us to understand those messages.
Red Tailed Hawks are sacred and as they enter our presence, we must honor them by opening our minds and keeping them sharp while we look for wisdom and answers as we walk the human.  The Red Tailed Hawk's red tail feathers distinguish it from other hawks, and remember that it does not receive their red feathers until at a later point in life after it has matured and experienced life around it. These feathers must be earned. The color Red represents Power and Energy that will lie dormant until it is awakened by our Souls as they walk and journey life and honor its own Sacred Hoop.
So Honor your Spirit today and everyday by connecting with the Sacredness around you!
"I am Dedicated to Educating and sharing the Native culture with the World. It is not enough merely to teach the ways of our Elders. We must honor those traditions by sharing and educating the World. Inspiring others …Inspiring our Youth. Through the Music… the Arts…the stories…"
Mitakuye O'yasin
~bear Medicinewalker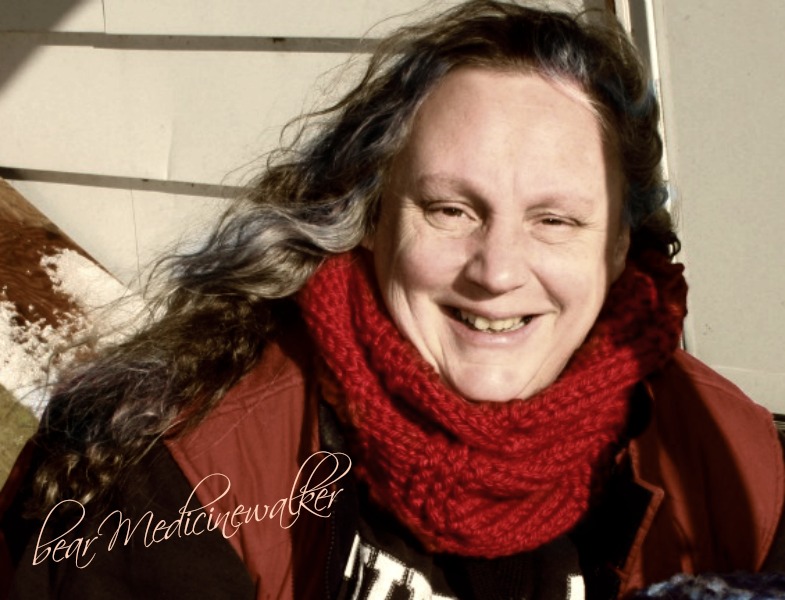 "The Eagle And The Hawk" from John Denver's Greatest Hits by John Denver. Released: 1973. Available at I tunes