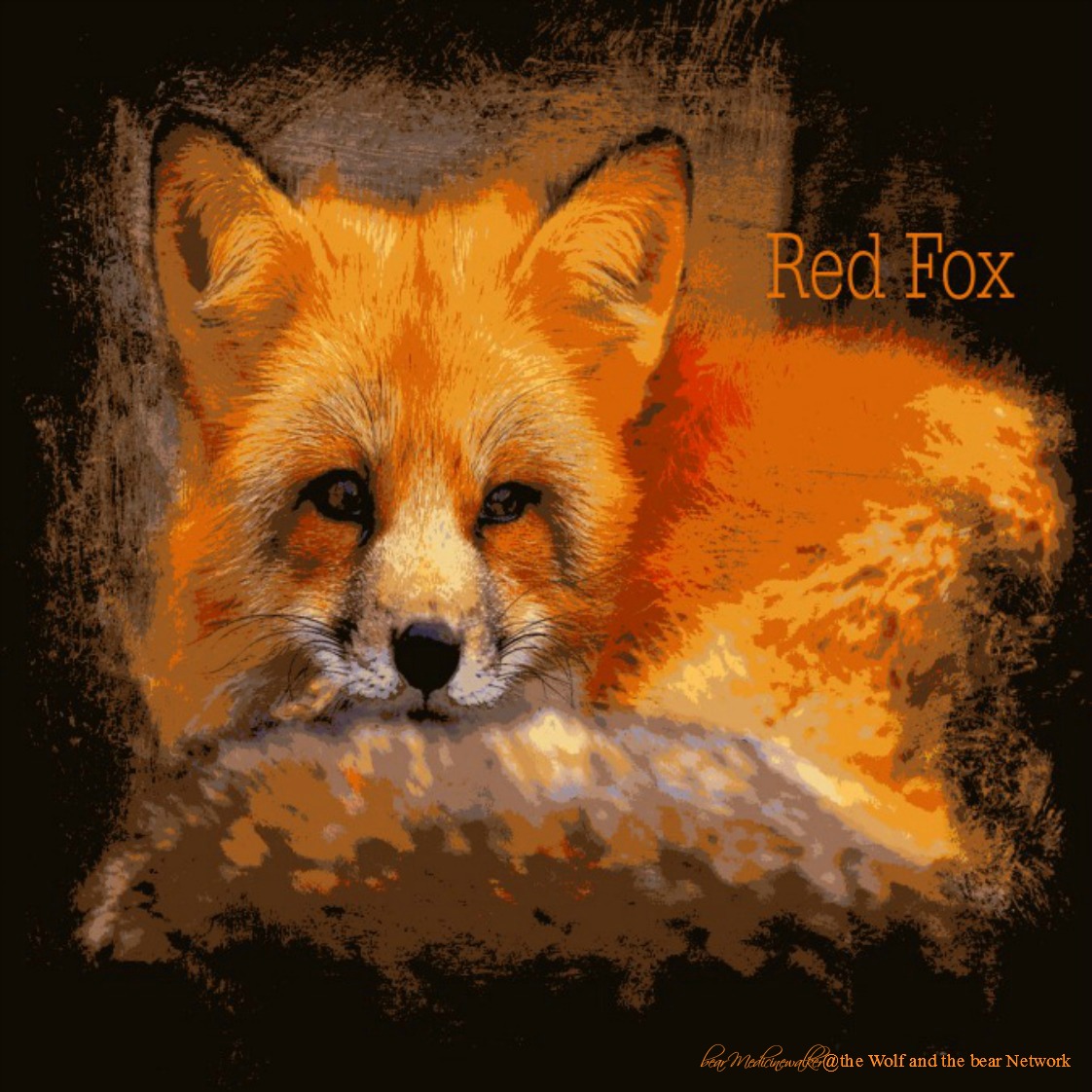 The Fox steps in today to start the week off, sharing with us that patience will be needed to reach the desired outcome for the day today. Step through our days watching, listening and quietly moving through the obstacles that present themselves by counting on our inner wisdom that we have cultivated through our own life experiences. It is best to strengthen our Sacred Hoops and use what we have been taught in order to keep in positives.
It will prove to be a quirky day, one that may appear to be going in one direction and then all of a sudden shift in a totally unexpected way. So stay on your toes. This does not mean that things will be negative, rather just different from the normal flow. All will be well today, just be prepared for pretty much anything!
The Fox brings us lessons on survival and adaptability, teaching us that sometimes it is best to hide in plain sight rather than to secure yourself in the shadows. To be adaptable in the pursuit of our goals, so we can accomplish what we have set out to do for the highest good.
Fox calls us to listen to that little voice we all have inside called "intuition" and trust it when it signals us to be aware of certain things as we are walking our paths. Fox also reminds us that it is okay to be alone once in awhile for it teaches us to be self reliant and independent, which makes us stronger beings able to stand in our Sacred Hoops balanced and secure.
Yet be aware and walk with open senses to the world around you so that you will not be surprised but rather prepared for what shows up on your walk. Patience is another lesson Fox brings to the table for us, patience to watch, listen and learn without movement until we can gain the knowledge needed to accomplish what we have set out to be or do. If we rely on what it is we instinctively know, it will guide us in the right direction.
Know what it is you are seeking and then reach into your toolkit that you have been provided and use what you know in positive ways to get you there.
Mitakuye O`yasin
~ bear Medicinewalker
"Wind Dreamer" from Jan Michael Looking Wolf and available on I tunes and at http://www.lookingwolf.com/