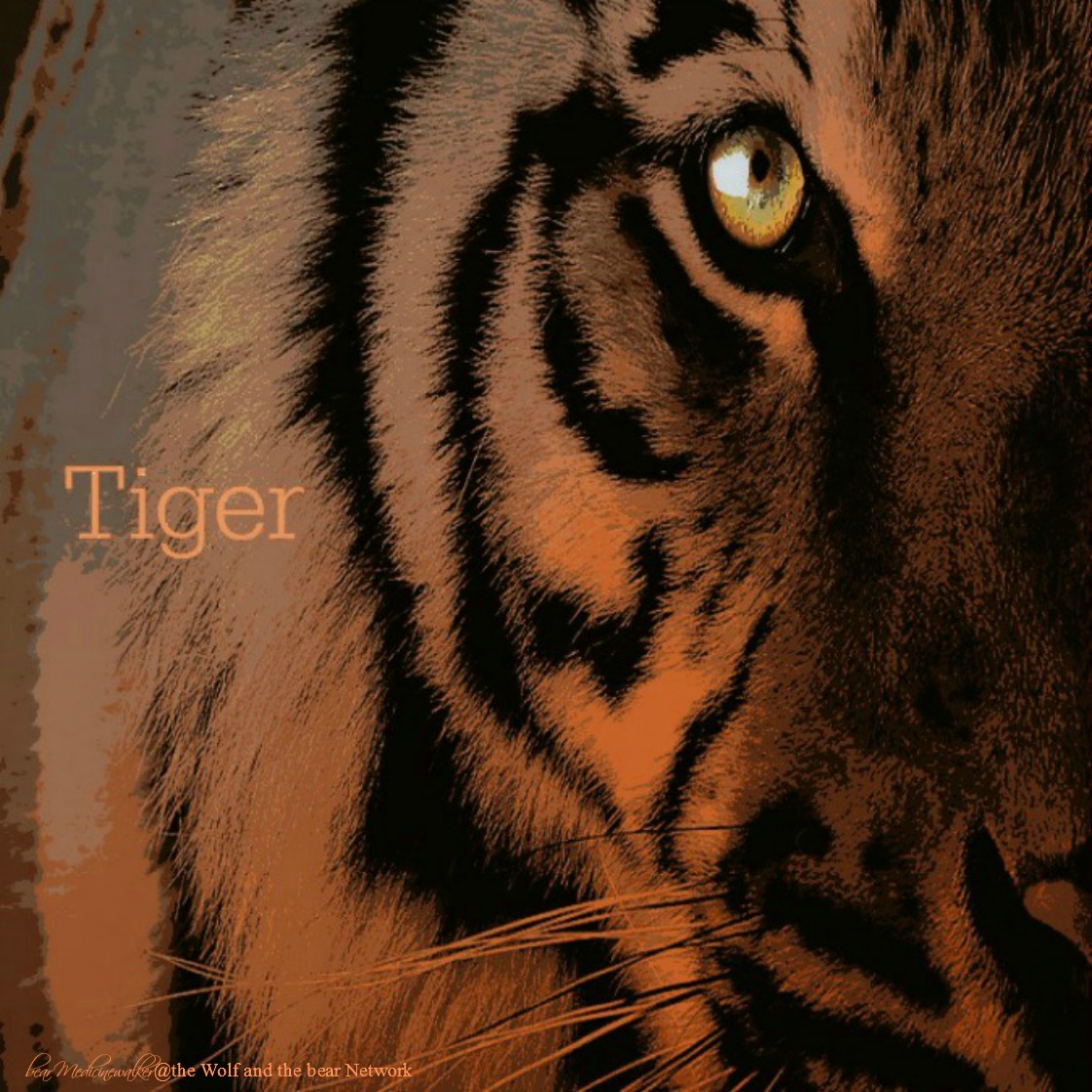 So you want to swing that power around today…? then you better make sure you know what you are swinging and who you are swinging it at! WE may think we have all the answers, but we don't…take it from someone who is always seeking to learn more…We are not the know all of anything.
There is so much more to learn, and how do we do that? By showing respect for the process and understanding that if we teach as well as learn, that we balance our Sacred Hoops, we can do anything we set our mind to with good intent and positives! Reign it in a little today so that when you get ready to ROAR… it is for the right reasons and with good intentions that move things in the right way…
Tiger teaches us to utilize persistence and patience as we look to manifesting our dreams and goals. By walking with the right steps, in positive and meaningful ways we will accomplish what we have set out to do or be. They show us that through honoring the power we all hold within and utilizing that energy and respect… All things are possible and what the world has to share is limitless. Use your instincts, emotion and feelings to help guide you. Rely on what the inner voice the Tiger within is sharing with you…
Tiger teaches us that we have personal strength that we can tap in to. It is that primal force that we are all born with, that will show us the way to step into and through situations with confidence enabling us to walk over the obstacles we may face. Tiger spirit will help us to overcome fears we may be holding onto, teaching us how to release them and turn them into positives. Temper the anger, control the fear thus achieving a balance.
Tiger shares Prowess and walks into our lives when we need to stand in our own truths with grace and respect, but know with that should be the balance of respect returned. We are all connected, we all imprint, so watch how words flow and actions play out for they in turn will open more doors of positives for you if executed in proper fashion.
Mitakuye O`yasin
~ bear Medicinewalker