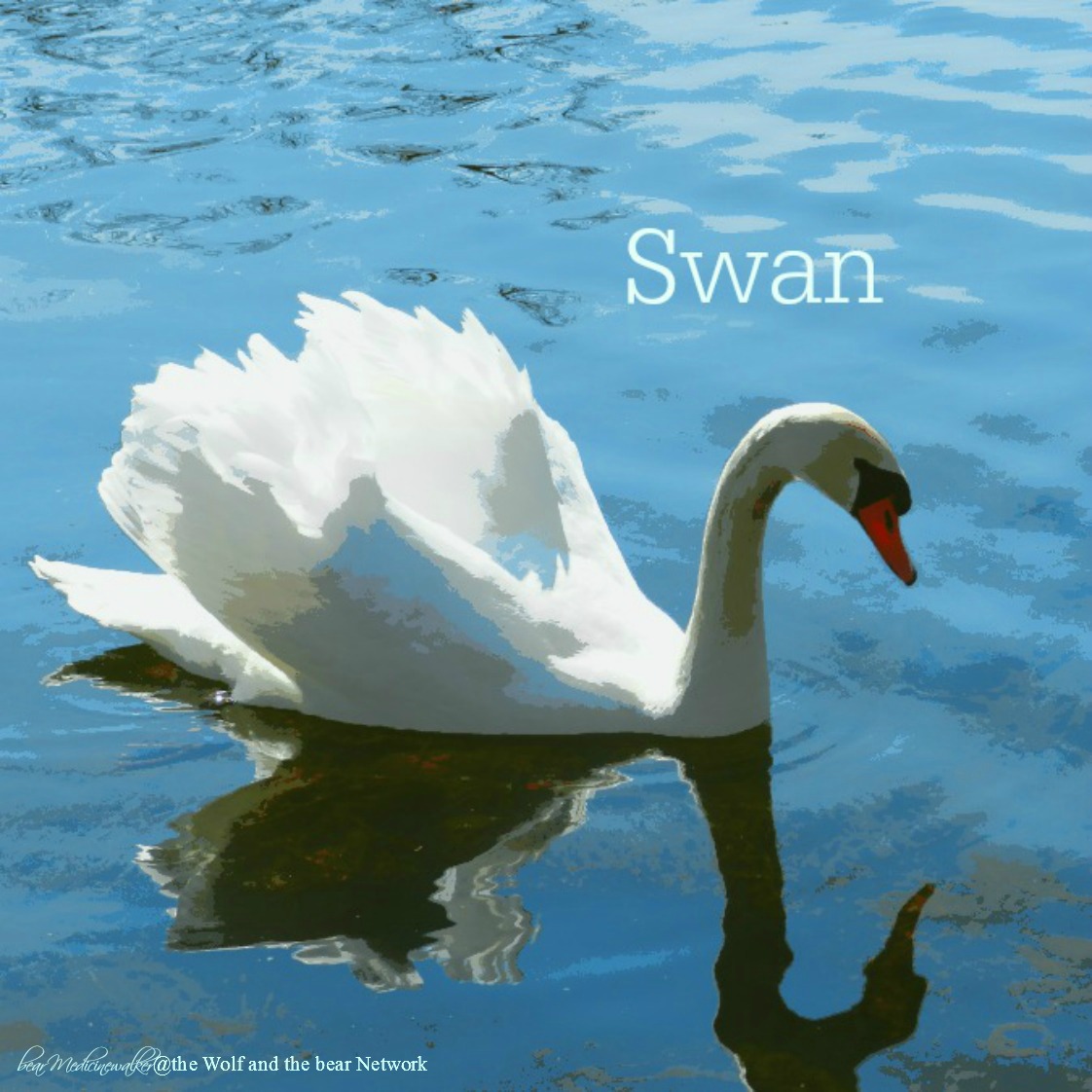 We need to open to the possibilities, expand our views into not what is comfortable but what is necessary and needed! yes change can be scary, but when that little voice inside is pushing and encouraging you to step outside of the box and take a different approach, perhaps that is an indicator that we need to learn and experience new things. That little voice we are hearing is the echo from our own soul telling us how amazing life can be if we let it.
Swan shows up when it is time for your intuitive self to open to the world. Swan will teach us how to not only do that, but to accomplish it with grace and precision. It tells us to listen to that inner voice, to trust your gut and follow how it guides you. It is all about how you need to allow yourself to move with life around you by coexisting with all that is Sacred.
Swan tells you to breathe it all in and become one with the world we live in. Become one with it so that we may gain access to the knowledge that each part of it shares with us at every moment.
It gives us lessons that at times we need to allow ourselves to look in the mirror deep into our souls and be kind and gentle. To accept that beauty comes in many forms and we as individuals are beautiful beings that are an important part of this crazy place we live in. Positives, we all have the ability to view it if we let ourselves. Be comfortable in who you are, accepting who you are, loving who you are.
Swan shows us how to heal self and others, for we hold the key to transform pain and heartbreak into something beautiful… Share your story with others, set the example for people to follow. Embrace the good in all and nurture the young spirit that resides in each of us.
Mitakuye O'yasin
~ bear Medicinewalker
Cahuilla Sunrise performed by Steven Rushingwind and available at http://www.steverushingwind.com/ and Itunes