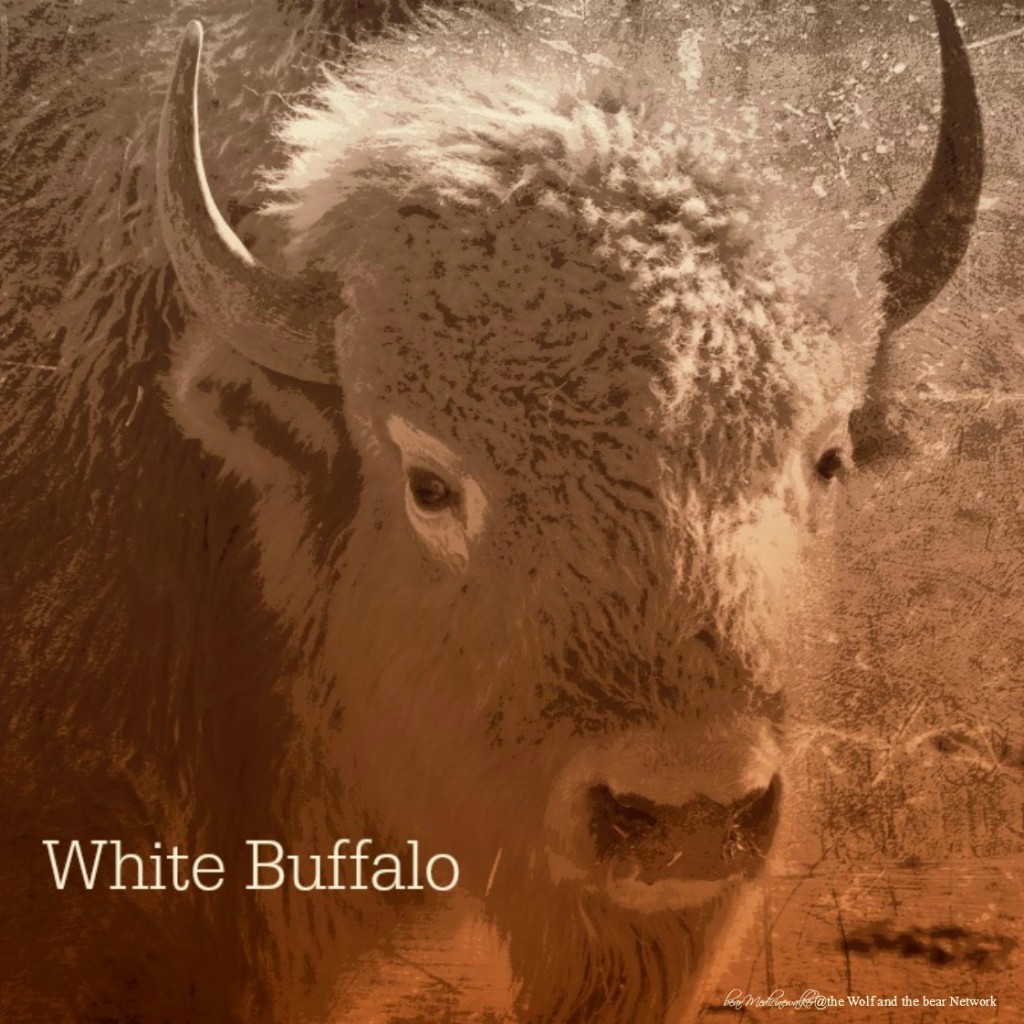 To start the week off remember and honor all things Sacred…. within and outside of our Sacred Hoops. It should not be something that we have to make time for, or schedule in our days…it should be the way we walk, live and breathe each moment we are here walking the human. For when we do this, and it becomes part of who we are… our lives find balance.
White Buffalo shares with us that it is time to honor all that is sacred in and around us. It is about the power of Prayer. It is time to feed our souls, our spirituality. That in order to allow abundance into our lives we must walk the Sacred Path, but also be open to the fact that all life, all that has been shared with us no matter how small …how large, is Sacred.
The White Buffalo is connected to the teachings of the original people, the things that often are forgotten by us in this modern day world that is filled with material and greed. The White Buffalo warns us and gently nudges to remind us that we must not forget to be grateful, thankful, and take care of our Sacred Hoops.
To talk to the Universe and God Creator often, to share with others the simple positive things such as prayer, ritual, ceremony, traditions. To slow down so that we do not forget the lessons of old and where it is we come from. When we honor that process we will assist in manifesting our dreams, our goals in a more positive light. White buffalo will help to keep us grounded and on the right walk, allowing us to realize that when we are walking correctly the path is much easier to move upon.
Honor Self, Honor Creator, Honor All Life as Sacred.
Mitakuye O`yasin
~ bear Medicinewalker
Buffalo Thunder by Big City Indians and available thru bigcityindians.com