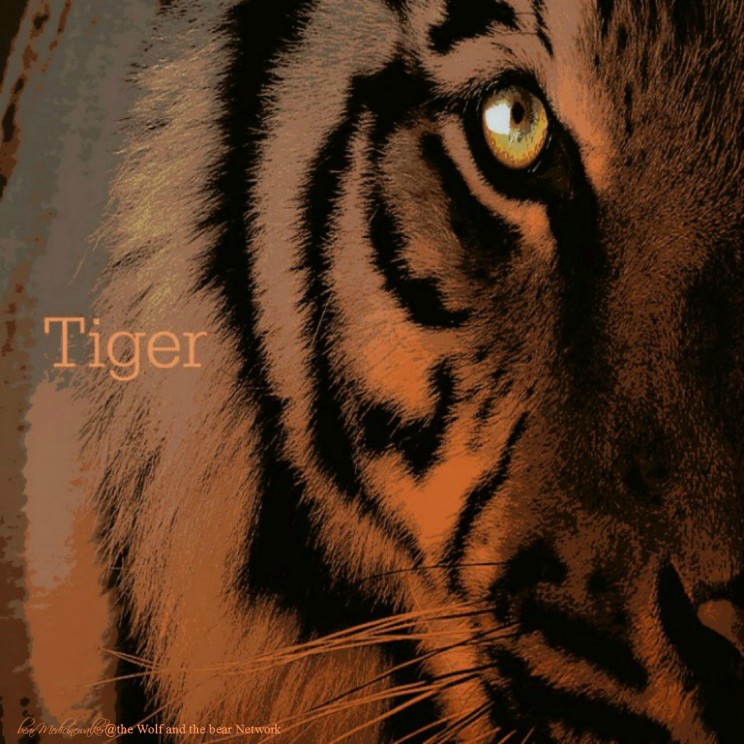 Emotions run high today as we walk our Human. We must makes sure to walk with exceptionally high self standards by not jumping to conclusions before we hear the entire story. Reign it in and listen to that inner voice to guide you towards balance. Empower the prowess of the Tiger and slowly watch, listen in order to learn what the best approach to things are today. Then step into it all knowing it is the right way for it allows you to be in control of yourself and situations allowing positives to move all forward in order to manifest what is needed.
Card of the Day – Tiger
Tiger teaches us to utilize persistence and patience as we look to manifesting our dreams and goals. By walking with the right steps, in positive and meaningful ways we will accomplish what we have set out to do or be. They show us that through honoring the power we all hold within and utilizing that energy and respect… All things are possible and what the world has to share is limitless. Use your instincts, emotion and feelings to help guide you. Rely on what the inner voice the Tiger within is sharing with you…
Tiger teaches us that we have personal strength that we can tap in to. It is that primal force that we are all born with, that will show us the way to step into and through situations with confidence enabling us to walk over the obstacles we may face. Tiger spirit will help us to overcome fears we may be holding onto, teaching us how to release them and turn them into positives. Temper the anger, control the fear thus achieving a balance.
Tiger shares Prowess and walks into our lives when we need to stand in our own truths with grace and respect, but know with that should be the balance of respect returned. We are all connected, we all imprint, so watch how words flow and actions play out for they in turn will open more doors of positives for you if executed in proper fashion.
Mitakuye O`yasin
~ bear Medicinewalker
Healing Song by Wahancanka Lakota Pipe And Ceremonial Songs
#bearMedicinewalker #theSacredHoopProject #MitakuyeOyasinDeck #theWolfandthebearNetwork