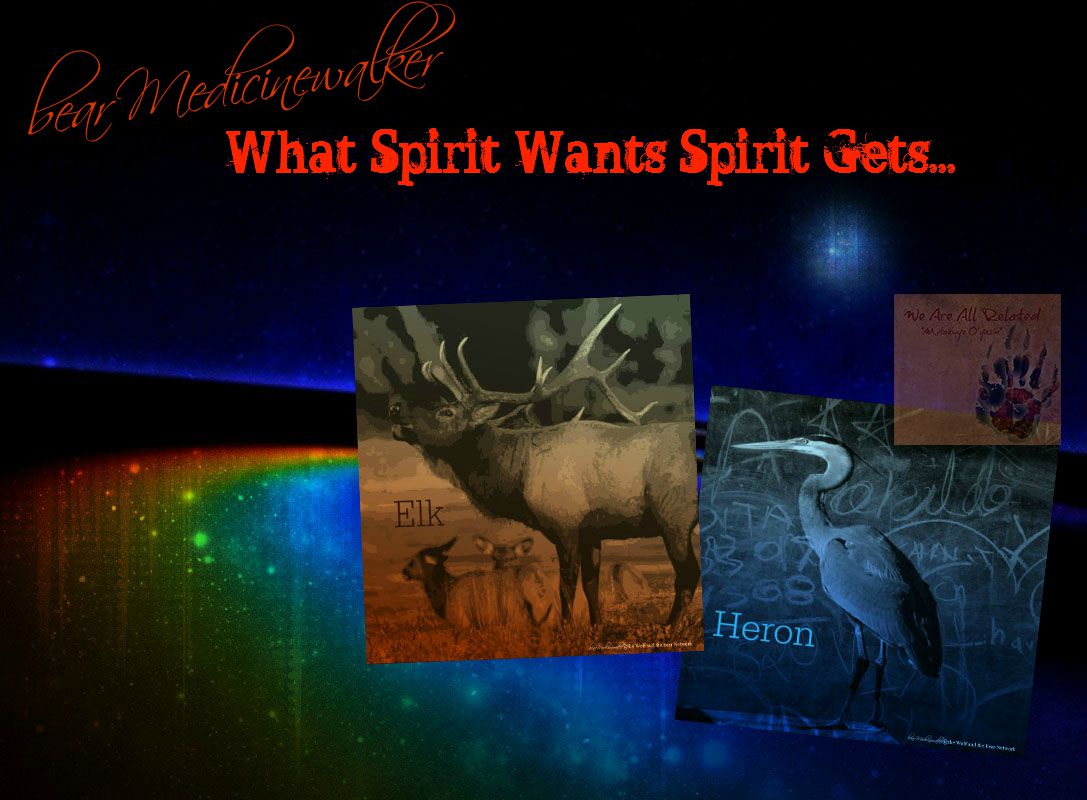 Spirit wants Spirit gets…lol Today as I worked the deck two cards fell out simultaneously side by side and this was the message that is to be shared with them both…
Today is about honoring the relationships with all people, creatures and things …but as we do we need to make sure of the care and placement of our steps and how we walk with them. It is not enough simply to acknowledge the Sacred around us… we need to respect it, honor it, understand it so that the world can move in more positive steps in unison.
Today we need to not only pray and think about the changes that need to be made in our lives, in the planets life, so that we can maintain and live healthy lives… We must remember that we are merely here borrowing what is here on the Great Mother Earth.
We need to honor a very old tradition of walking the seven plants and replanting one for the generations to come for every plant we take. Honoring our water systems by not simply praying about it, but doing things that can and will make a difference. It is time to stop whining about it and figuring out what we can do to impact positive healings to not only ourselves as humans, but to the Sacred Life around us that gives moment to moment without second thought.
So for Today… I ask for all the creatures that have lost their lives, the plants that no longer exist, the air that is full of pollutants … we stop and impact change. Be conscious of each step that we imprint does not harm but rather nourishes not only our life… but the lives that we coexist with bringing about once again the balance of the great Sacred Hoop!
Mitakuye O'yasin
~ bear Medicinewalker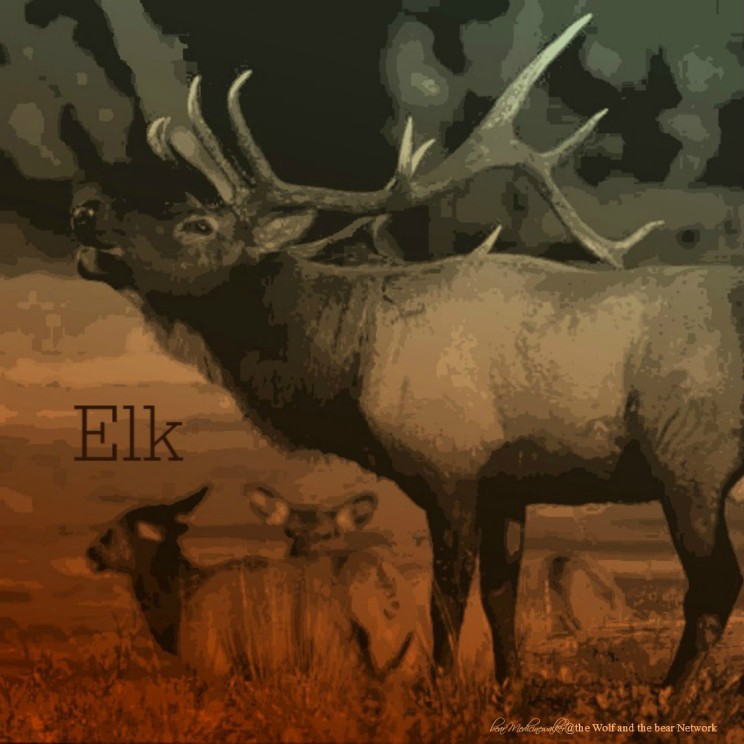 Elk brings in the energy that is needed to slow down and pace ourselves. It's all about seeing the goal and reaching it without killing ourselves and depleting our energy in the process. Elk helps us to understand that we do not have to do it alone and that companionship and group support are available we just have to ask.
Elk signifies abundance and is a sign that all we need will be provided for. To remember that we do not need to rush, for sometimes the reward is in the journey itself. .
Elk symbolizes strength and endurance. It teaches us to spend more time with our families and friends. Elk are also very seldom alone, preferring to live in large herds, yet knowing when they need to have some personal space. They are very well prepared to take on a challenge, they can fight passionately about what is important to them, sometimes can be unpredictable being passive one second and aggressive the next, it is their nature.
Believe in yourself…Empower Yourself…Connect with those you love and hold a good sense of Community… and your goals will be met with positive outcome.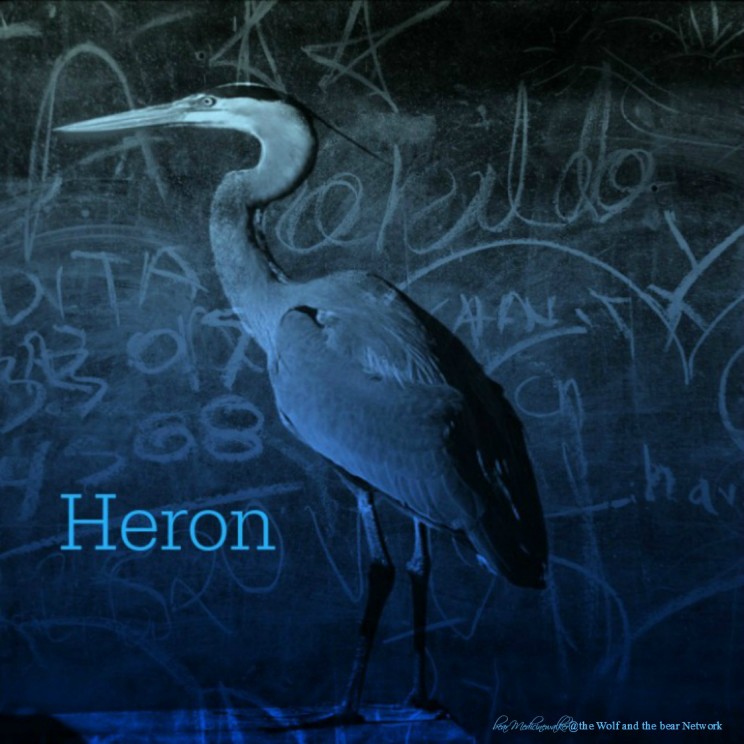 Heron brings with it the strong connection to the Great Mother Earth. It teaches us to channel that inner strength and using it to ground and remain strong in the course. Be strong and balance so that you can accomplish many things at the same time.
Heron shares with us the ability to become independent and self reliant, yet knowing when to change and adapt in life when needed. Follow your own path, not necessarily the direction that others tell you to walk. You have this, and are capable.
They teach us to be comfortable in our own being, and happy. To love self and understand we are all worthy of good and positive things. Typically they spend much time on their own, but know that it is at times better to be more social and step out of their comfort zones to add experiences and keep the balance of all things in their Sacred Hoop.
Use your steps wisely as the Heron does, and take advantage of the exact moment when it is time to move in a positive motion on your path.
Big City Indians and Bernhard Wolfsheart Weilguni music available at http://bigcityindians.com/