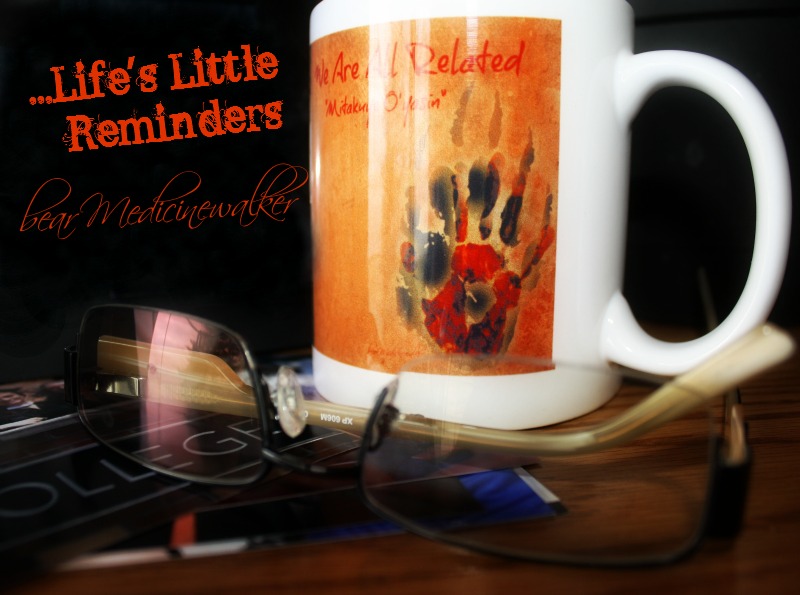 Life's Little Reminders that make us slow down and appreciate what is and can be….
So many times I am asked by people am I surrounded by spirit, can my loved ones hear and see me, are Angels around me? My reply is normally the same, "Of course we all have Spirit, Loved Ones around us, we have energy connecting us all in one way or another. Being able to sense this is simple; you must open to the possibilities and have a little faith."
We all have the ability, that little thing called perception… it is the tingling we get when something is about to happen, the sense that perhaps we are being watched, that gentle warm hug feeling that surrounds us when we need that extra boost in our day. But as we walk our human lives, we often find ourselves getting caught up in all the craziness of life and we forget to take a moment to breathe and remember to feel and appreciate the life we are walking. For some it is simply about being too busy, for others it is about a life event that pulls us into the shadows or negatives that surround us all, that makes us forget how to be open, to remember we are not alone.
Life, it is about being human and experiencing it all, from the moment we are born and begin the aging process moving through the years ahead. When we are small we are open, for we do not understand limits. Limits are a human thing, a restriction we place upon ourselves for control… But to me there should be no limits on being open to possibilities. It is what allows us to follow our dreams, set goals, inspire and be inspired.
With that in mind I do not believe in coincidences. I believe everything has purpose and that good, bad and indifferent it all will allow other things to unfold as they are needed in their own time, to help us grow and experience life.
As I was driving yesterday to pick up lunch for my mother-in-law, my mind was thinking back to the past weekend and what a gift it was to experience my beautiful and amazing daughter graduate college. I was filled with gratitude. I was a little nostalgic and thinking how wonderful it would have been if my own mom had lived to see this day, (and yes even though I do this work, it is still nice to be reminded of the connections) I got a small chill on my right arm as I reached down to turn the radio on. Stevie Wonder began singing "Isn't She Lovely" a song my mother loved and used to play when my daughter was first born. I smiled and glanced up at the clock on the dash, it read 11:11 and I smiled once again and thanked my mom. For I knew she was there and had seen the entire event. If I had been closed to possibilities I may have missed what was being shared, and although it may have not been in the physical sense, it was still a welcome communication.
It can be the same for us all; we just have to open to the possibilities. Spirit can share healing energies, advice, love and comfort as they share through energy. Our souls are energy and that energy connects to all that is Sacred around us. If we honor and respect that ideology, we can and will experience many wondrous things. We may be visited in dreamtime, through gentle reminders that link us to a memory or moment in time, or see or meet someone that may remind us of another… these are all there to help us move in positives through our own lives.
Spirit wants us to be happy, balanced, to remember that we are unique and have purpose as we live our lives. That we are not perfect, but rather imperfect with flaws… and that too is okay for this is how we grow and learn. Love ones that have passed do not want us to drown in guilt or sadness, but to move forward and honor what the love that they imprinted on our hearts…
So try and remember that as you walk the human… be gentle with yourselves, believe in vast possibilities, open your minds, your hearts and recognize the signs that are indeed shared with us all. Then allow it to wash over you and fill your soul with knowing and faith that all will be as it is meant to be.
As Stevie Wonder wrote…"Life and love are the same," try and remember that and open to what it is offering you in the best way possible!
Mig`wetch
~bear Medicinewalker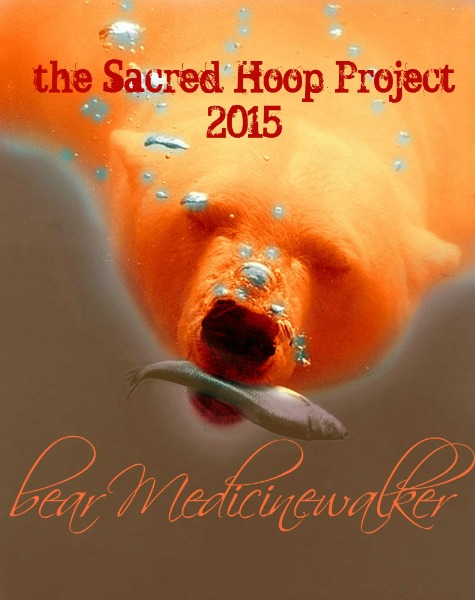 Israel Kamakawiwoole "Over the Rainbow – What a Wonderful World Medley available on Itunes and used only as creative commons with permission from the heavens above….