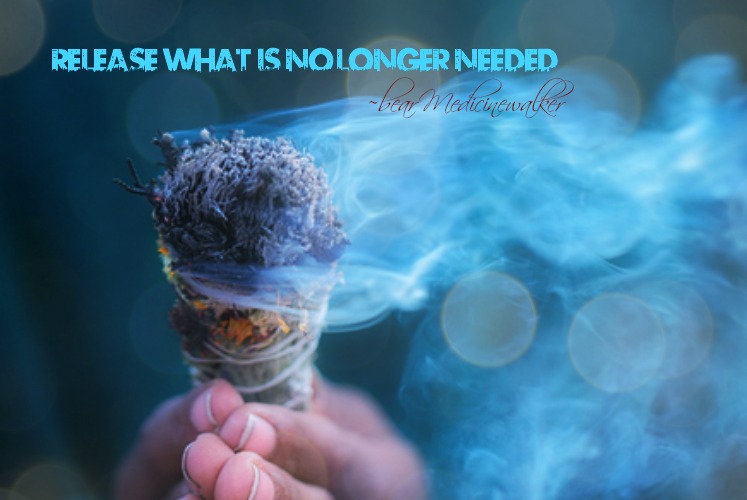 ~ Mother Teresa said…
Joy is prayer.
Joy is strength.
Joy is love.
Joy is a net of love by which you can catch souls.
So over the past few weeks I have had many people speak with me about things from their past. Upon closer examination with them, they soon discovered it was holding them in a pattern like a plane unable to land or take off from an airport. Continually circling issues but never resolving them.
We all do it at one time or another. Whether it is a habit we have that isn't healthy, people in our lives that are not good for us or perhaps that have gone in a different direction than we are heading. Sometimes it is about loss, loss of a way of life, a material thing, or a loss that even goes deeper, that of a loved one that has passed…
Whatever it is…we need to release the anger, the guilt, the pain of it … the negativity of it so we can continue to grow, to move ahead to the things and the people in front of us. I am not saying we forget the past… just that we let it stay where it needs to, in the past. For we can not change it, or alter the events, the actions…we can only remember them and learn from them… walk ahead in honor of those that have left us on the earthy walk, for they are living the next part of their journeys and only wish for us to be happy on ours.
Anger… I have felt anger, anger at why it wasn't me instead, anger at people, loved ones for leaving me behind… and that is normal to have those emotions, it simply will reach a point however that if we choose to walk this way sometimes without us even realizing the anger takes over and it becomes a way of life for us. And that is not healthy…not productive.
So the first thing we must recognize is the negatives that we need to release, and once we do it is about that release… but one step at a time… so lets take some time to think about what may not be serving us anymore… what may need to change in how we view it…how it affects our lives…
Okay so we are at a point of trying to admit to ourselves our humanness…our pain…guilt… sadness… anger… or whatever it is we need to let go of, we have gotten so use to the feelings, the emotions. Or perhaps the people, things, or actions in our lives that some days it seems more comfortable to hang on to it all than to let go and take a chance we will feel lost with out it/them. Think of it as an old coat we have outgrown, and needs to be given away…cause in a sense we are going to give it away to the universe…to be regenerated into positive energies for not only ourselves, but to those around us….so lets begin the process and get ready to shed the tears, the emotions, to enter into a new positive space…
Lets take a moment to stand together and raise our intentions to our consciousness and voice by sending healing energies and prayer up this day…
I call to the sacred winds…to carry my words
To the Grandmothers and Grandfathers of the North, the south, the east, the west, Above …below and within…
I call to the sacred winds to carry my words to the Winged ones…the Four Leggeds…the Plant People…the Crystal Keepers, the Thunder Beings, the Angelic Realm…Mother Mary and Magdalene…my Brother Christ and all the nations that love us.
I thank you for all the many blessings that you have shared with us today and beyond and I ask that you hear our prayers whether spoken our held silently within our hearts.
Today I ask that you hear our prayers as we stand humbly before you, small and human.
Help us to remember we are all but a tiny part of a great universe, that we are all connected as one…
Bring us the strength we need to walk our paths without ego or judgment…
Allow our hearts to hear what our ears are missing
Teach us how to allow forgiveness for others and ourselves
Fill our being with the unconditional love that you so freely offer all.
I call that we be reminded we are all no better than or less than one another.
Guide us through our days, to help us with our humanness…that we learn to reconnect with others in a gentle and positive way. Offering smiles when they are needed without thought, shoulders or ears to help ease another…and words that will uplift or soothe.
Keep our children safe and strong in this troubled world… I ask that on this day and days to come…guidance is shared with our children to help them as they walk their paths. Help open their eyes so they can learn and see the right way of things, teach them to respect all life no matter how small, open their ears and minds so that they may understand things that are being taught to them in a good and gentle manner…open their hearts so that when the harshness of the world falls at their feet, they can cope and handle it with compassion and understanding.
I ask that today and the days ahead we begin to recognize and release the things in our lives that no longer serve us in positive ways. Help us to realign them in a way that we can honor the imprint that was left on our souls, assist us to release the old energy to be renewed into a more positive place and mindset. For those of us that grieve, help us to release the despair, anger, sadness and fill it with joy and honor for the good things we shared, knowing that the journey only changes when we walk from this plane.
I thank all those who have walked with us and answer our calls…this day and in days to come…and honor you …AHO
So my wish for you today is for you all is that you are able to recognize this process, begin it and move forward with it each day… and after things are released that you allow joy and happiness back into your hearts. That forgiveness is shared with not only others…but forgiveness for yourselves. For each of us can not change the past, but only learn and grow from it…and please let that growth be more positive…allow the light in…do not hide in the shadows for you are all unique and amazing individuals that have so much to share with us all….
I send you all peace…today… and may the love that is in my heart reach and find you all and fill your life with blessings.
Migwetch'
bear Medicinewalker